THEN AND NOW: Here's What Your Favorite Child Celebrities Are Up To These Days
Many child stars have emerged from Hollywood. Others have made a lot of money by being household names, while others faded into obscurity as they grew older. Some have moved on to new professions, which is why you haven't heard from them in a long time.
Being a child star is difficult. Aside from working long hours on set and missing out on typical childhood experiences, many young actors and actresses must think about how to keep their careers going after they've left the iconic roles that made them famous. For example, Neil Patrick Harris and Scarlett Johansson went from stealing scenes as precocious teenagers to dominating the industry as adults. Others went on to create underground bands, earn college degrees from prestigious universities, or even make a name for themselves in the fashion world. You must be wondering where all of your favorite child stars from the past six decades have gone. With this gallery, take a trip back to the golden age of television and see where some of entertainment's most popular kids are now!
1.Ron Howard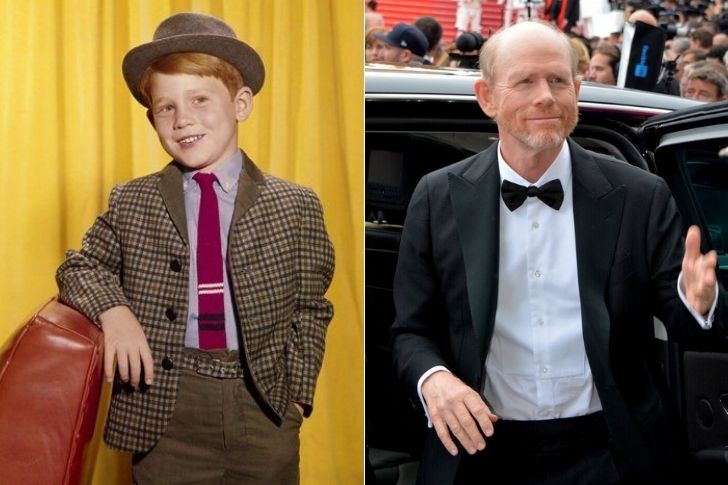 You may recognize him from the iconic television series Happy Days as Richie Cunningham. Before that, Ron Howard played young Opie in The Andy Griffith Show. He has admitted that playing Opie was a challenge for him, but that didn't deter him from building a thriving career that now involves directing.
Instead of acting, he quit the show in 1980 to try directing, producing, and writing. He admitted that it was his ultimate dream since he was a kid. He first led the film Night Shift in 1982. His directing career took off, and he has since directed blockbuster films such as A Beautiful Mind and Apollo 13. Howard has also created several television shows, including Arrested Development. He has received several accolades under his belt and has cemented his place in cinematic history. He has proved to be an icon in the movie business and shows no signs of slowing down.
2.Brittany Ashton Holmes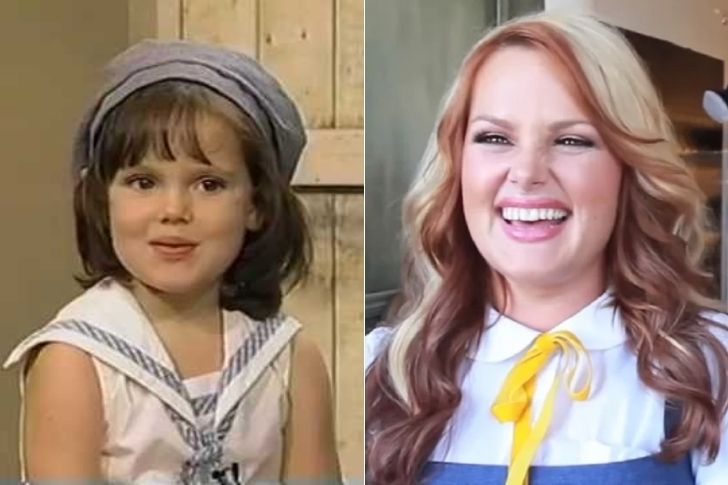 As classic films were hitting theaters in the 1990s, we laughed our heads off at the shenanigans of a group of kids in The Little Rascals. What about the adorable chemistry between Darla and Alfalfa? Regardless of what the critics claim, the younger generations were utterly enamored with the characters.
Five-year-old Brittany Ashton Holmes was discovered by talent management agencies and hired for the 1994 family comedy film. Following the movie's popularity, she starred in a McDonald's television commercial in 1995. Holmes remained out of the spotlight and lived her life as a typical adolescent. She graduated from a California high school and was said to have loved playing soccer for the school team. She then enrolled in college to pursue a degree in political science. After being out of the limelight for more than a decade, she made an appearance for the reunion of The Little Rascals to commemorate the film's 20th anniversary.
3.Hayley Mills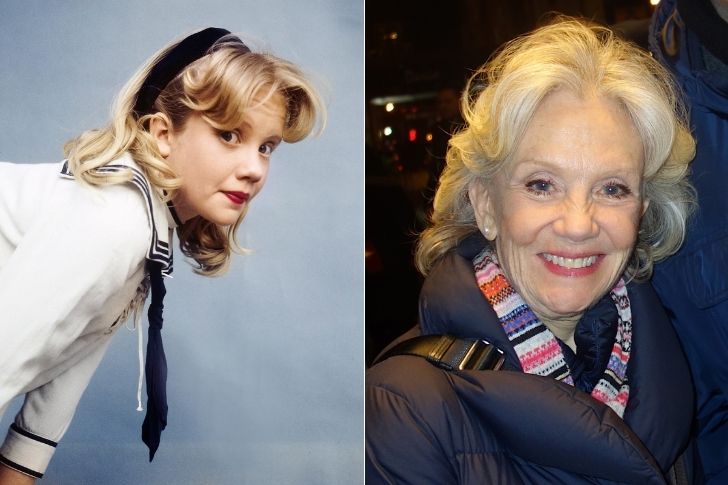 Hayley Mills captivated audiences in the 1960s with her cheeky British beauty and charisma. She was once hailed "the greatest movie discovery in 25 years" by Walt Disney. Her career took off when she was barely a teenager, thanks to Tiger Bay's success. Walt Disney then recognized her talent and signed her to a five-year contract, starting with Pollyanna in 1960.
Her degree of fame soared even more when she played teenage twin sisters in The Parent Trap in 1961. She went on to star in more Disney films, including Summer Magic and Moon-spinners. After 1966, Mills' success in the movie theater began to wane, though she remained in British films until she took a break in 1975. Now in her seventies, she continued her acting career on the stage and television screens. Mills, who is now a genuine Hollywood icon, is also ecstatic about the opportunity to work on worthwhile projects.
4.Mary Badham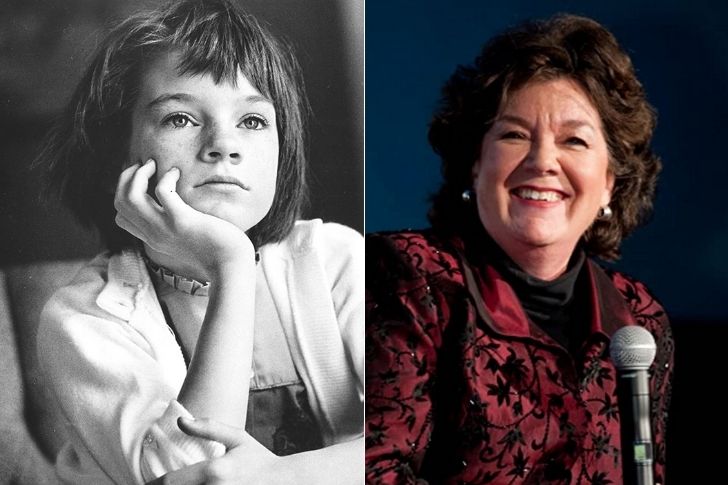 More than five decades ago, Mary Badham was praised for her performance as Scout Finch in 1962's To Kill a Mockingbird. She performed in a few more films, including an appearance in The Twilight Zone, before retiring from the spotlight in her teenage years.
Badham was briefly coaxed out of retirement from the acting world in 2005. Cameron Watson believed that she was the only actress qualified for a role in his movie Our Very Own, and he trailed her down in her investment home in Alabama to persuade her to accept the part. Despite her decision to leave Hollywood, Badham has never forgotten her role in To Kill a Mockingbird. She now works as an art restorer and a college research assistant. She also travelled the globe her whole life to spread the classic story and its message of love, hoping to inspire future generations.
5.Sally Field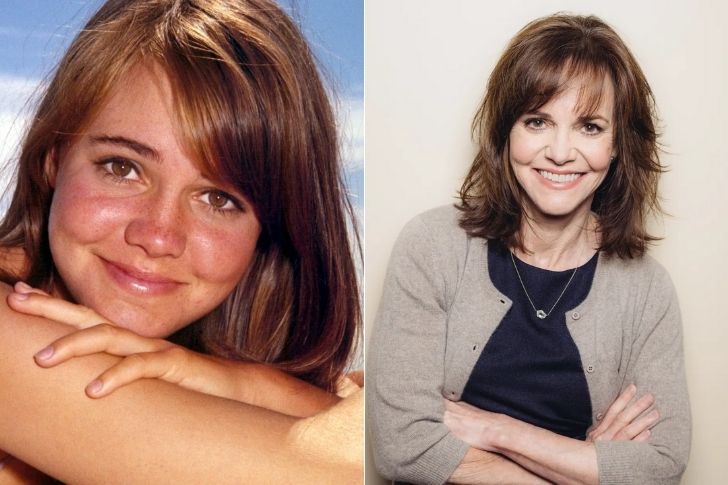 Sally Field's remarkably diverse career covers several decades of underappreciated greatness. There are many sides of her to fall in love with, whether you remember her as the cute, spunky Gidget, the runaway bride in Smokey And The Bandit, or one of her stunning Oscar-winning roles like Norma Rae.
Field has maintained a steady work schedule as she has gotten older. As the century turned, she won an Emmy Award for outstanding actress performance in ER and appeared in the TV series, Who is Sylvia? She is best known for her portrayal of Aunt May in The Amazing Spider-Man and Tom Hanks's mother in Forrest Gump. Moreover, the actress earned an Academy Award nomination for Best Actress in 2012 for her role in Lincoln. Over the years, Field remained on the lookout for appropriate characters, continuously adding to her career investments.
6.Tommy Norden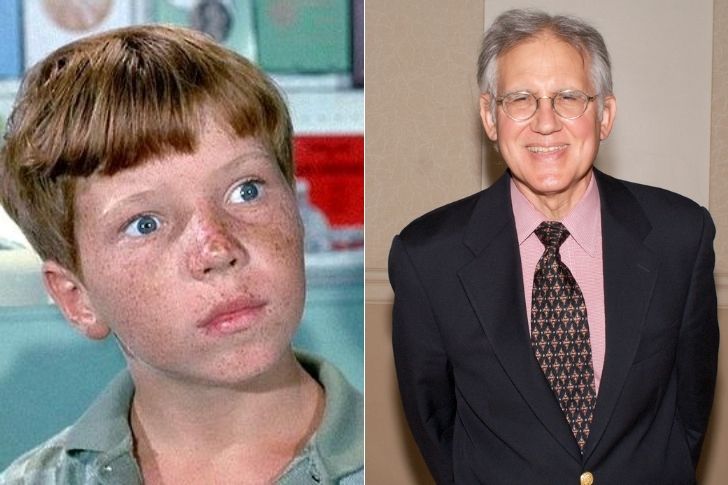 You probably grew up watching Flipper if you were born in the 1960s, so the name Tommy Norden must ring a bell. Best remembered for his role as Bud Ricks, he is the red-haired younger brother of Sandy Ricks. His other credits include a minor role in the film Five Miles to Midnight and appearances on the television shows Naked City, Search for Tomorrow, and The Secrets of Isis.
He starred in a 1962 Oreo commercial and The Skyline Route, a marketing film for New York Airways. At the peak of his career, Norden left acting to focus on other things. He stayed in New York City and began working as an executive recruiter in 1978. He eventually relocated to Miami and started his own data processing staffing company. More recently, he made an appearance at the Miami Seaquarium's Flipper 40th anniversary celebration.
7.Keith Thibodeaux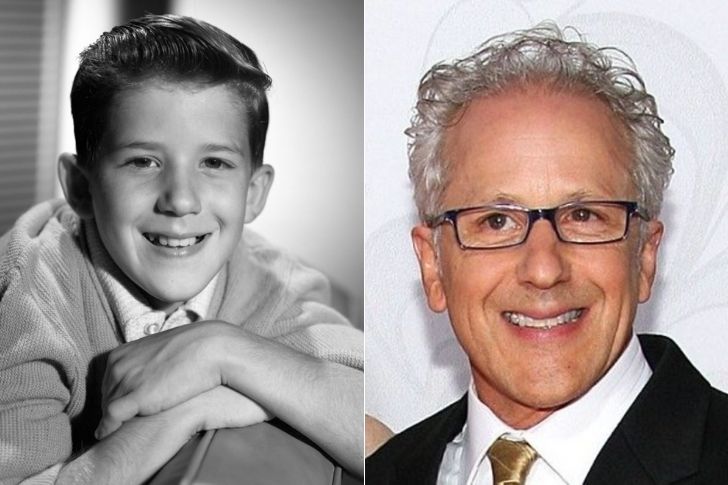 Keith Thibodeaux rose to a degree of fame as a child star after appearing on the 1950s sitcom I Love Lucy. Following Lucy, Thibodeaux appeared in several TV shows, including four years on The Andy Griffith Show as Johnny Paul. The child star starred in many other series, including Ben Casey, The Bill Dana Show, The Lucy Show, and The Joey Bishop Show.
After leaving Hollywood, Thibodeaux went to college, played in rock bands, and was on the verge of despair. However, his life was turned around by a born-again Christian conversion at a rural church. He married ballet dancer Kathy Denton in 1976. Thibodeaux also spent more than a decade touring with David & The Giants, a progressive Christian rock band he had performed during the band's secular music days. He was a member of the group for nine albums before departing in 1991 to join Ballet Magnificat! Today, the former child star reflects on his television career with fond memories and added significance.
8.Johnny Crawford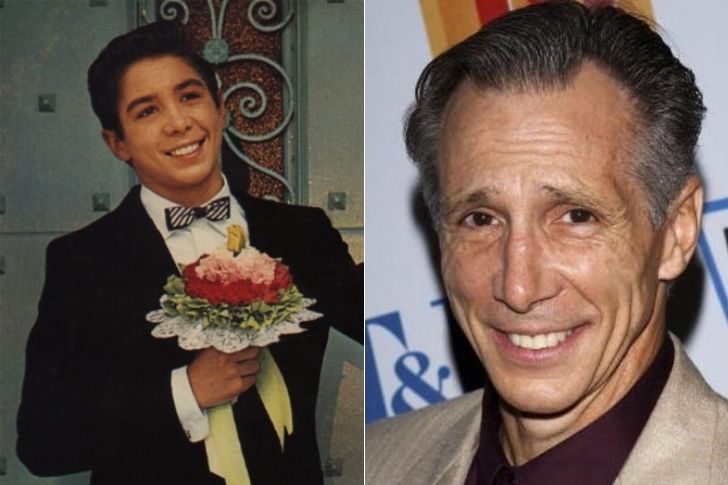 If you were born in the 1960s, you probably idolize the cowboys of the Wild West. Fortunately, some of them are still with us. Johnny Crawford started his TV career as one of the original Walt Disney Mousketeers, but he soon went on to much more popular and demanding work as the co-star of the Western series The Rifleman. It was an on-the-spot success that aired for five years. Crawford proved to be a magnificent actor during this period and appeared in several scenes during his peak.
Crawford returned to the saddle in 2019 to film the Western flick Bill Tilghman and the Outlaws. Sadly, he does not have any of the good news. Johnny has been battling a disease for the past few years and has stayed out of the spotlight to some degree. We always enjoy seeing him on television, and we hope he recovers quickly.
9.Kym Karath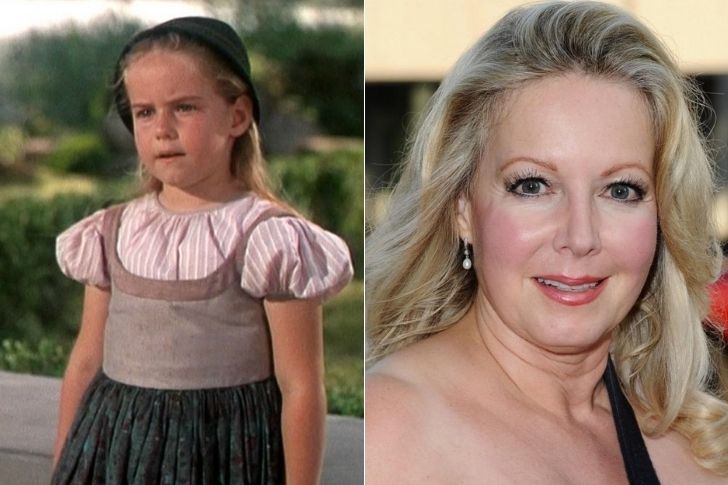 The Sound of Music was the highest-grossing film of 1965 and is considered one of the greatest musicals of all time. It also paved the way to the limelight for the youngest member of the Von Trapp family, Kym Karath. Born in Los Angeles, she began her acting career at three years old in the film Spencer's Mountain. She also appeared in the movie The Thrill of It All and Good Neighbor Sam.
Following The Sound of Music, Karath appeared in shows such as Dr. Kildare and The Brady Bunch. She earned a bachelor's degree in humanities from the University of Southern California and then travelled to France to study art history and modeling. She married Philippe L'Equibec and returned to the United States. Upon her return, Karath made appearances in All My Children and numerous print advertisements before taking time off to raise her son. Her acting career has now resumed in Los Angeles, California.
10.Jerry Mathers

The TV sitcom Leave It to Beaver debuted in 1957 and followed the adventures of Theodore "Beaver" Cleaver and his family. Jerry Mathers appeared on the show and became one of the most well-known child actors of his generation.
Mathers wanted to take a break from acting after the end of Leave It to Beaver in 1963. He kept an active interest in music, but in 1966, he chose to join the United States Air Force Reserve. He pursued his studies in the early 1970s and earned a bachelor's degree in philosophy. A few years away from the spotlight, Mathers returned to his roots as an actor, starring in Leave It to Beaver reunion specials and a sequel series. He has appeared in several other TV shows as a guest star and made his Broadway debut in 2007. Mathers has also worked with several companies, including Jenny Craig and a big pharmacy.
11.Jay North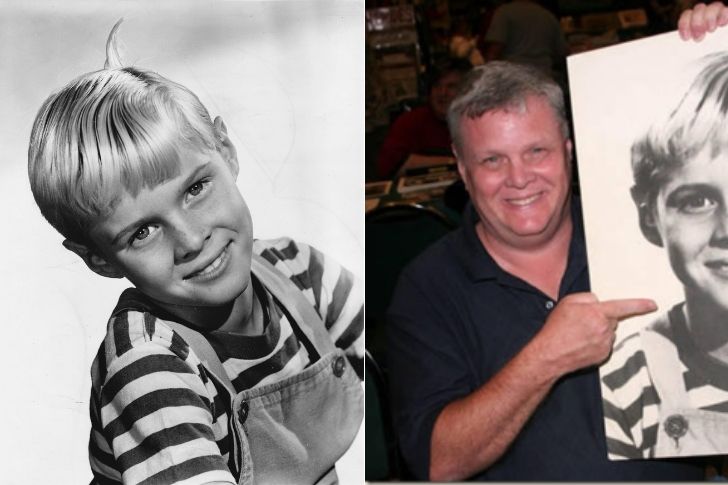 Do you recall seeing Dennis the Menace as a kid? In the late 1950s and early 1960s, six-year-old Jay North portrayed the adorably irritating character. The series aired in the CBS sitcom from 1959 to 1963.
So, what has North been up to since the end of the series? He appeared in episodes of Wagon Train and My Three Sons and Dickie Roberts: Former Child Star. North found value in his family and a new vocation after he left the world of Hollywood. He married Cindy Hackney in 1993 and became a stepfather to her three children. He has, however, held a variety of odd jobs over the years. He has worked as a jail guard, served in the Navy, and worked in a health food shop. Fortunately, he saved his money from Dennis the Menace and put it into real estate investments.
12.Erin Murphy

Suppose you grew up watching television in the 1960s and early 1970s. In that case, you might recall Bewitched, a popular sitcom about a witch named Samantha who married a mortal man. Then two-year-old Erin Murphy played Tabitha, the couple's daughter, for most of the show's eight-season run.
Murphy said that after the show ended in 1972, she focused on being a normal girl, hanging out with her neighborhood friends, which helped her stay grounded. She's turned down several offers over the years and says her current priorities are raising her children and enjoying life rather than raising her credit score. As for her career, Murphy recently appeared in Life Interrupted. She is still an actress, and it's terrific that she is collaborating with so many veteran actors on her most recent project. In reality, it seems that the Bewitched actress's life is doing pretty great even outside the limelight.
13.Tony Dow

Who would forget Wally Cleaver? Tony Dow was just 12 years old when he became one of America's most famous faces. Despite his lack of acting experience, producers saw great potential in the blonde-haired Hollywood native. Dow continued to star in films after the favorite sitcom ended. However, his acting career was placed on hold from 1965 to 1968 when he served in the United States National Guard.
To prepare for his career in the following decade, he worked in the building industry while earning a degree in film and journalism. Dow worked as a director and producer for 20 years, directing and producing films such as The Adventures of Captain Zoom in Outer Space and It Came from Outer Space. He channeled his artistic side as a modern-art sculptor, and one of his sculptures was on display at the Paris-based Societe Nationale des Beaux-Arts. He has been married to mosaic artist Lauren Shulkind for two decades now.
14.Butch Patrick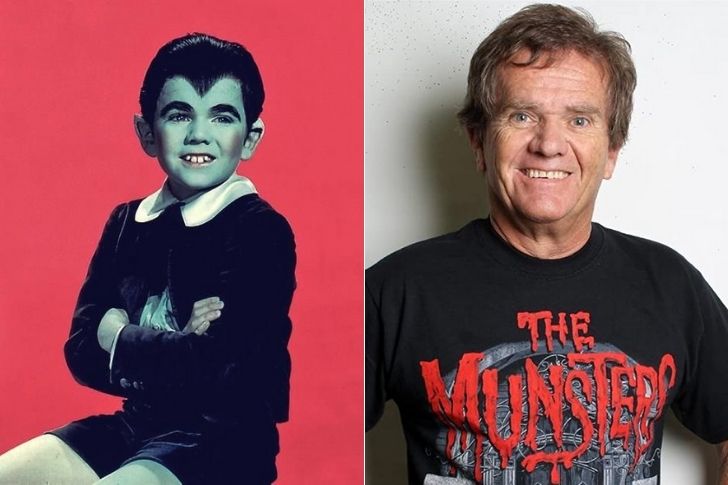 The Munsters, a popular family sitcom with a Universal monster twist, became a media sensation in the mid-1960s. Butch Patrick played the youngest Munster, a bright youngster who also happens to be a werewolf. Since then, he has delighted generations of fans on television, in films, and during special appearances.
Following the sitcom's success, Patrick continued to appear in guest roles on iconic 1960s television shows such as I Dream of Jeannie, Gunsmoke, and The Monkees. He also appeared in many Walt Disney films during this period, including Way Down Cellar, The Young Loner, and Genuine. He continued to work on his career investments, including guest roles as himself on episodes of The Simpsons as well as a commercial for Little Caesars Pizza as a grown-up Eddie Munster. He now receives scripts and travels on the independent film circuit, giving back to the industry that has been so kind to him. Patrick tours the globe as a celebrity guest at conventions and autograph shows, as well as working for the Haunted House Attraction Industry as "Mr. Halloween."
15. Maureen McCormick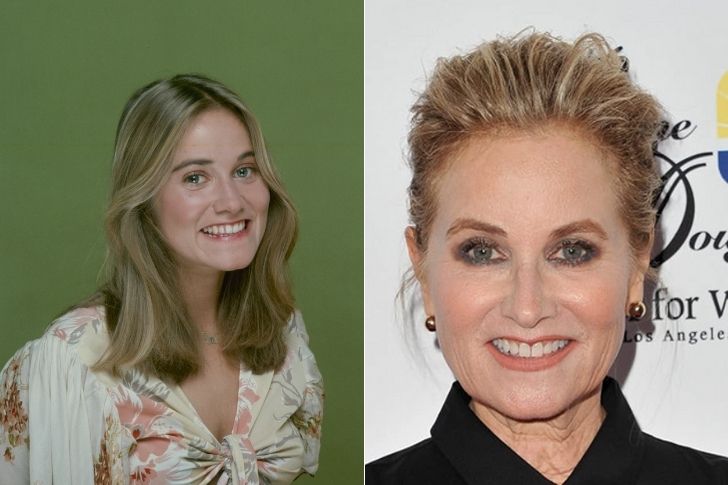 Maureen McCormick first got a taste for the limelight when she was just six years old after winning the Baby Miss San Fernando Valley contest. By the time she was seven, she had already taken on a role in a play and later on, appeared in various TV commercials as well as sitcoms. Among the projects that she worked on include Bewitched, My Three Sons, as well as Camp Runamuck. She was also given the opportunity to do voice-over recordings for several talking dolls from Mattel! Her career went full throttle by the time she was a teenager as she was loved by millions.
She was also part of the Brady Kids singing group and was given a chance to record solo songs which were included in the Chris Knight and Maureen McCormick LP. Her investments in her career made her appear in several feature films, TV shows, as well as recent films such as Baby Huey's Great Easter Adventure, The Million Dollar Kid, and Dogtown.
16. Lisa Loring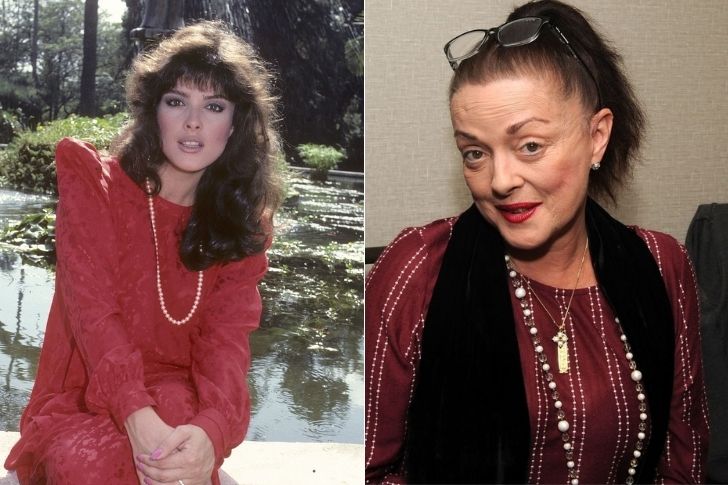 Playing the role of Wednesday Addams in the hit TV show, The Addams Family, Lisa Loring became a household name. She began her modeling career when she was just three years old until she was cast in various TV programs like The Pruitts of Southampton and As The World Turns. She went on to appear in various slasher films like Blood Frenzy as well as Iced. You might think that she would go all the way with her career, but she hit a roadblock in her personal life.
Her struggles were detrimental to her career. Fortunately, she was able to get treatment, and after a year, she was back shooting for different acting projects in 2011. Her career was on and off from 2014 to 2015. It might have helped her to have some investment planning to help her salary grow. As of now, she hasn't been doing much work, but she does appear in different conventions.
17. Jon Provost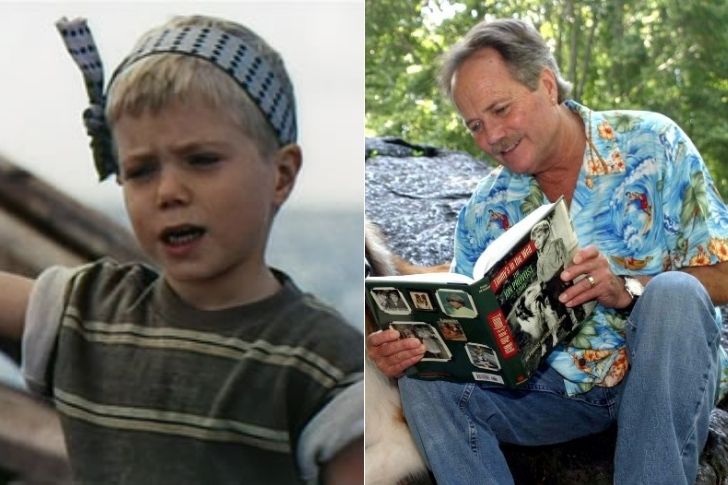 Jon Provost was one of the child stars of the 1950s who is best remembered for his role in Lassie. According to the actor, he was already immersed in the entertainment industry even before he became three years old. At the age of four, he was already part of The Country Girl where he worked alongside Grace Kelly as well as Bing Crosby. It was in Lassie that the young actor truly shone.
As a matter of fact, Lassie and Provost became a power duo that they were always together when doing guest appearances! Provost gave all the credit to the three Lassies that he worked with during that time as they helped him become a better actor. He took a break from acting to continue his studies. Even after he went on to get a degree at the Sonoma State University, people still remember him for his role in the iconic TV series. Though he is no longer acting, Provost found a lucrative job in selling real estate.
18. Angela Cartwright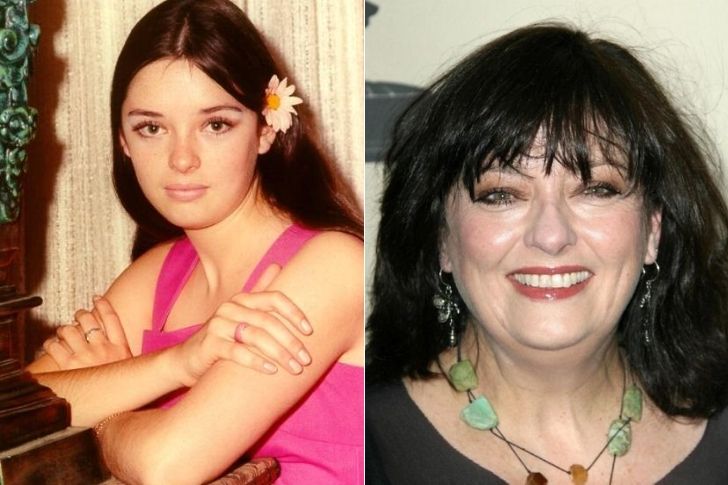 Who could forget Angela Cartwright and her role in the popular musical film The Sound of Music? The child star starred in Make Room for Daddy, Lost in Space, as well as in The Sound of Music all of which she did not regret doing. As a matter of fact, she has imbibed all of her roles and even got the chance to reconnect with her time in the movies through conventions. She recalled that she was glad that she was given different roles to play while she was a youngster and wasn't typecast into a specific role.
Though Cartwright hasn't retired yet from acting, she has also tried her hand in different projects like painting, photography, clothing, and even writing for that matter. She has put her investment money on doing exhibits where she painted the photos that she took which she called artography. She has certainly come a long way from her previous roles and it seems that she is enjoying herself because of it.
19. Lauren Chapin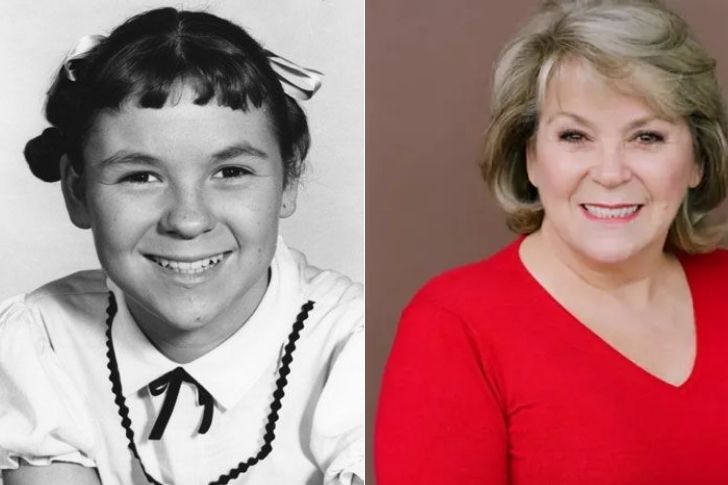 Child star Lauren Chapin was able to leave a lasting impression with her viewers when she was cast in the hit TV show Father Knows Best. Her role as Kathy Anderson had endeared her to many viewers, but sadly, being typecast into this role that affected her career as a whole. Her childhood wasn't exactly as beautiful as that of her character since she dropped out of school and was married by the time she was 16. She also had a downward spiral in her personal life.
All of that is past now as the actress has become an ordained evangelist and is turning her life around. She entered a business firm during the mid-1980s then later co-wrote a book called, Father Does Know Best: The Lauren Chapin Story, together with Andrew Collins. Currently, she is managing actors and singers and putting her investment money into different charities as well.
20. Marc Copage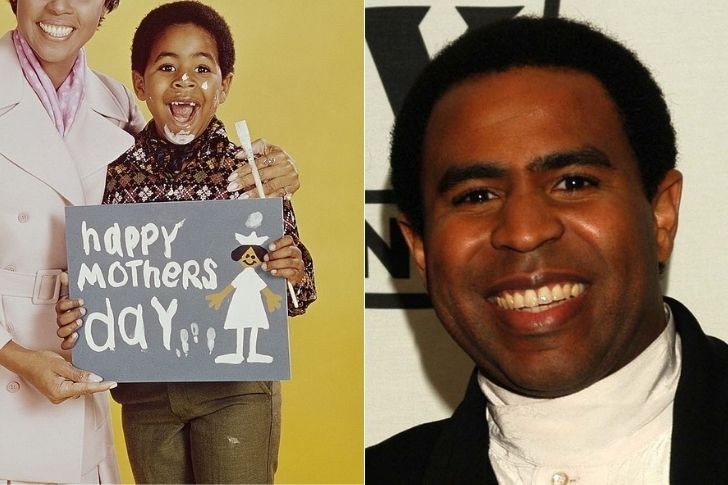 Marc Copage's performance in the sitcom Julia was the highlight of his career. Playing the son of the actress Diahann Carroll on the show, the Carroll-Copage tandem was breaking ground by representing people of color back in 1968. For Copage, the show did tackle several important issues such as racism, but there were more controversies hounding the show such as the lack of a father figure for him and how her on-screen mother could afford to live in an apartment with her nurse's salary.
Though his time in the industry did give him the chance to show off his acting skills, he decided to move away from acting. He did take on occasional acting jobs, but preferred to have a steady paycheck to live by. Fortunately, he found that his positive attitude has helped him land a job as a leasing agent as well as an assistant manager of an apartment community. Perhaps he is following an investment planning scheme that will help him make his money grow.
21. Jodie Foster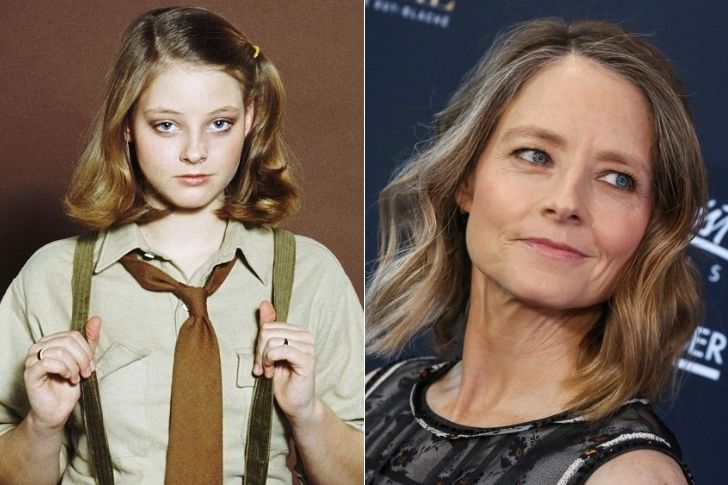 Who would have thought that Jodie Foster grew up as a child star? The multi-awarded actress got a start in Hollywood by appearing in TV shows like The Courtship of Eddie's Father as well as The Doris Day Show. She was cast in numerous commercials until her debut on TV in the series, Mayberry R.F.D. Her performance in the film Taxi Driver got her a nomination in the Academy Award in the Best Supporting Actress category, which was also the start of her breakthrough in Hollywood.
She did return to studying and even earned her degree in English Literature from Yale University. Though Foster did not undergo any professional training as an actress, she received two Oscars for her work in The Accused and in The Silence of the Lambs, where she played the role of Clarice Starling. Aside from being an actress, Foster is also a director, though she regrets not making enough films.
22. Christian Bale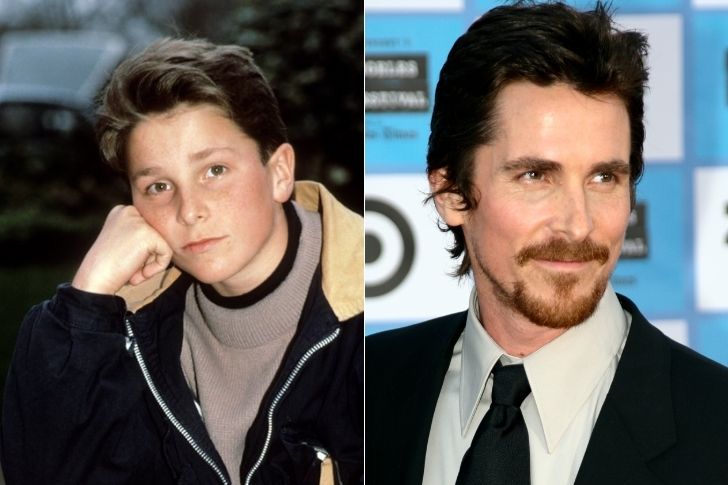 Not everyone knows that the Christian Bale's career started in the Empire of the Sun under the direction of veteran director, Steven Spielberg, when he was just 13 years old. It could be said that this was his breakthrough film since his career as an actor only went up afterwards. He is like a chameleon in the sense that Bale tends to transform himself into the character that he was portraying, like in American Psycho where he shed 60 pounds for the role.
He took on several roles that showed his skills in acting, from Treasure Island to Little Women to A Midsummer's Night Dream. After a brief hiatus from acting, he went on to shoot for the film The Machinist, where he lost weight to get into the role. He is also known for his strong performance in the Batman franchise under Christopher Nolan. His rise to stardom ensured that he will not want for anything let alone worry about mortgage payments too.
23. Brandon Cruz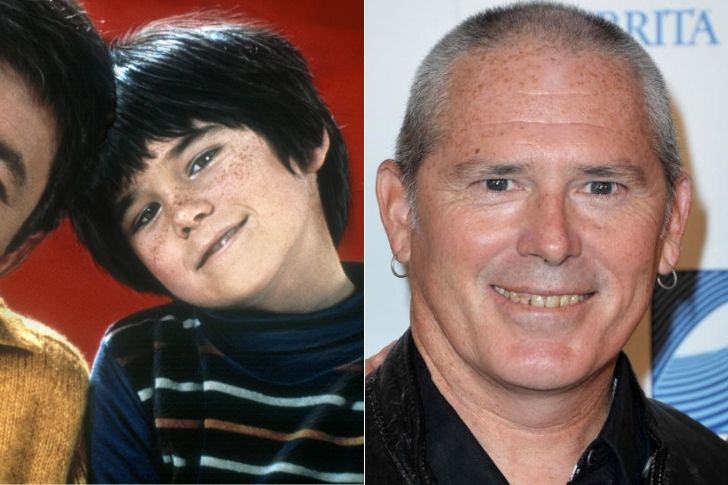 Brandon Cruz has become a familiar name back in the days for his role as Eddie Corbett in the popular sitcom The Courtship of Eddie's Father, which ran from 1969 to 1972. He grew up under the tutelage of his on-screen father, Bill Bixby, which he gave credit to when he was older. Ever since his stint with the sitcom, Cruz had a love-hate relationship with Hollywood because he felt that the latter turned their back on Bixby by not giving him his own star on the Hollywood Walk of Fame.
Later on, the actor faced some personal struggles, but has managed to turn his life around thanks to surfing and punk rock. He also worked in a rehab center where he has also helped other celebrities get over their addiction. Nowadays, Cruz is busy being a dad and, of course, getting a star for Bill Bixby, which he hoped he could get with a GoFundMe page.
24. Peter Ostrum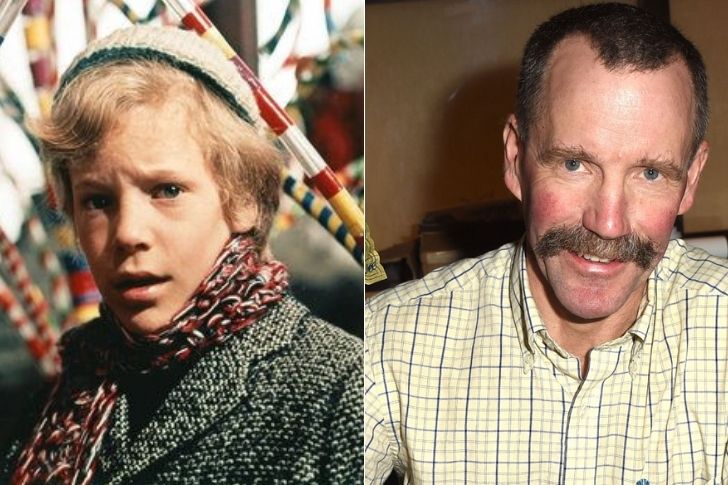 Peter Ostrum's claim to fame was playing the role of Charlie Bucket in the film Willy Wonka and the Chocolate Factory. He was scouted for the role when he was 12 and had to rely on reading Roald Dahl's book, Charlie and the Chocolate Factory, at the start. You would have thought that getting a taste of Hollywood would make him want to pursue a career in this industry, but Ostrum chose a different path after.
This one-time child actor went on to get a degree in veterinary and is currently working at the Countryside Veterinary Clinic in New York. For the then-actor, he found acting to be a difficult job, which was one of the reasons why he shifted profession after the film. It seems that he has found his calling taking care of large animals, which also contributed hugely to his growing net worth.
25. Brooke Shields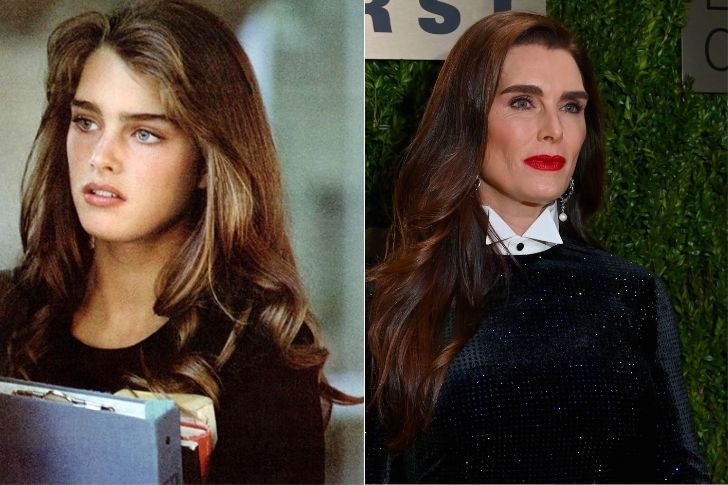 Brooke Shields may have turned heads modeling for Calvin Klein, but she was also a child actress herself. Her first role was in Pretty Baby was considered riskym, not to mention controversial, back then. She later appeared in another film called The Blue Lagoon. This showed everyone how she could easily transition from being a child actress to taking more adult roles. Of course, she did not let her acting get in the way of getting a degree from Princeton University.
Shields hasn't retired from acting at all. As a matter of fact, she has been taking on guest roles in different TV shows as she has other projects to attend to. She also dabbled into writing a book called, Down Came the Rain: My Journey Through Postpartum Depression, wherein she shared her experiences after her pregnancies. It did touch a lot of women, which made her even more impressionable to her audience.
26. Bonnie Langford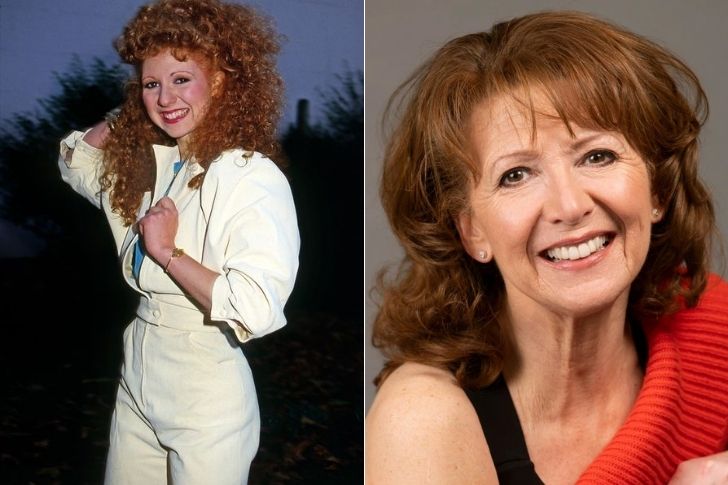 Child star, Bonnie Langford, started acting in 1970 with her first performance being in the play for Gone with the Wind. She followed this up with a superb performance in Gypsy, for which she got nominated for a Drama Desk Award. Aside from her numerous plays, Langford also was cast in EastEnders where she took on the role of Carmel Kazemi. She gushed about her time in the show since it was one of her favorites. Langford wrapped it up in 2018.
Of course, this wasn't the end to her career as she was also part of the show Dancing on Ice. Her fondness for skating was put to good use in this dancing competition. She went on to have a family herself with her former husband Paul Grunert. Her reason for filing for separation was "unreasonable behavior". The two had worked together in one show and never thought that she would be getting married to him later on. She certainly hasn't stopped pursuing her career and hopefully, with the right investment planning, she would be able to keep living in comfort.
27. Ricky Schroder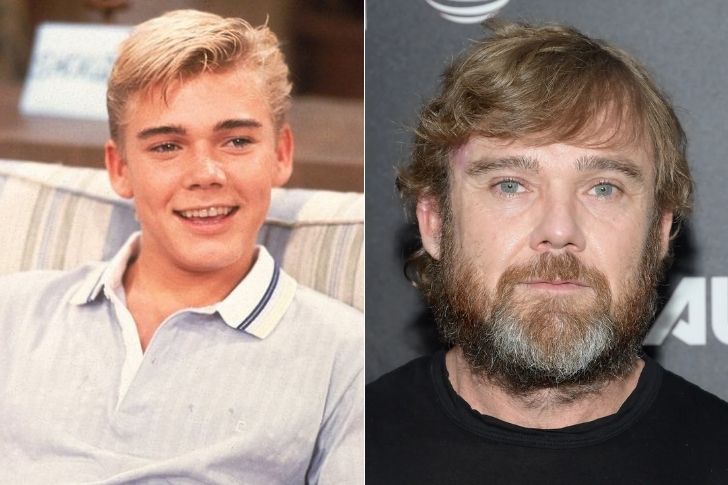 Ricky Schroder is already familiar with the glitz and glamor of Hollywood being a child star himself. He first became a household name with his performance in the sitcom Silver Spoon, which ran in the 1980s. His first foray in acting ended up with him becoming a teenage heartthrob which he resented for a while. Aside from Silver Spoons, Schroder also snagged a role in the TV drama NYPD Blue, where he took on the character of Detective Danny Sorenson. However, after 60 episodes, his character met his demise, which he took against the directors.
Schroder also guest starred in several TV shows like Scrubs, but he also worked outside of Hollywood as a journalist, writer, cameraman, and even as an executive producer for The Fighting Season. He even found his story in a Hallmark original movie, which he starred in with his whole family. There have been many controversies too surrounding the actor, but hopefully, he knows what to do with his investments if ever he finds himself out of work.
28. Quinn Cummings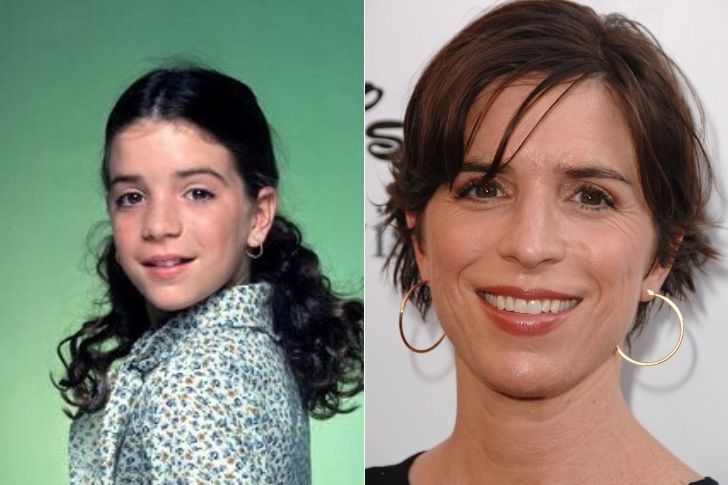 Quinn Cummings was first discovered by her neighbor, the Academy Award-winning cinematographer James Wong Howe, who spoke to her mother to get her in touch with a talent manager. From there, the 7-year-old Quinn got her first jo in a TV commercial which led to more projects. Later on, she would be cast as Lucy McFadden in The Goodbye Girl. Her performance earned her a nomination at the Academy Awards as well as in the Golden Globe for Best Supporting Actress.
She was also cast in the show Family, where she found a father figure in James Broderick who played her TV father. Other roles that Cummings took on include Hail to the Chief, The Babysitter, Dark Room, The Love Boat, and Remington Steele. She retired from acting to pursue other work such as creating the Hiphugger and becoming a writer herself. For sure, with the help of a financial advisor, the actress has found a good way to make her earnings grow.
29. Gary Coleman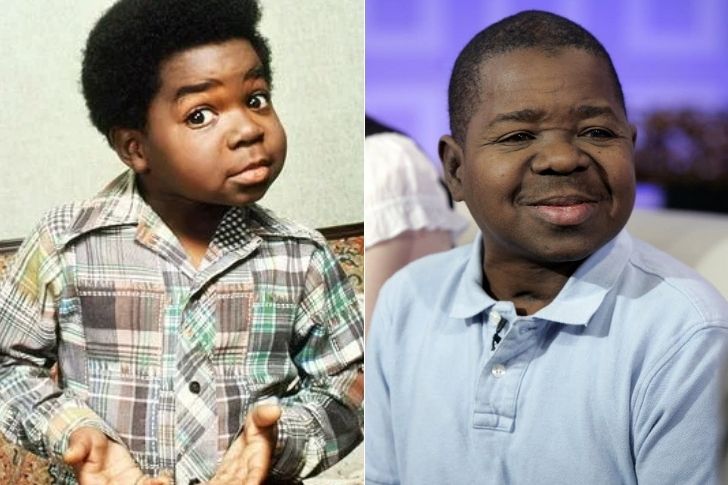 Gary Coleman became a household name for his stint in Diff'rent Strokes. He stole the show portraying Arnold Jackson with his popular catchphrase, "Whatchou talking about Willis?". The show ran for eight years, which kept him in the limelight. Though he was born with a congenital disease that prevented him from growing, Coleman took to acting like he was born to it. Unfortunately, after the show ended, his life went on a downward spiral.
The actor did accumulate around $18 million, but he lost it all in a legal battle with his adoptive parents. In the end, he only got $200,000 and later on, he filed for bankruptcy. He did take on menial jobs, which included working as a security guard. Perhaps if a financial advisor was there to assist him, he wouldn't have to worry about where to get money. Sadly, the actor passed away at the age of 42.
30. Lance Kerwin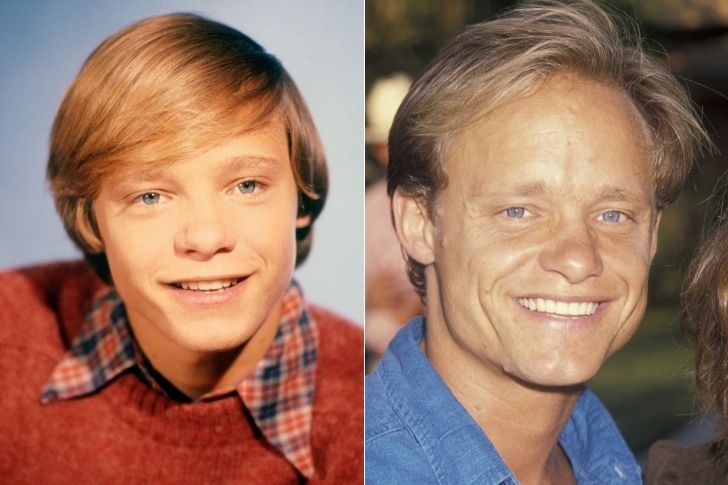 Lance Kerwin is a 60-year-old actor who rose to fame during his childhood. He was considered to be one of the most sought-after child actors in the 1970s, credits to his natural charm and aura. He has been a part over 15 TV shows ever since he started acting at a really young age. He has been a part of many Hollywood projects throughout his career, but we can't deny the fact that the best one he's offered us was the iconic TV show James at 15.
In 2010, an incident happened with him and his wife in Hawaii that led him to have a community service for what seems like a very long time. The actor apologized about it publicly and hasn't been caught in any trouble ever since then. He had chosen a much more private life for him and his family today. He is a loving husband and a father of one.
31. Kim Richards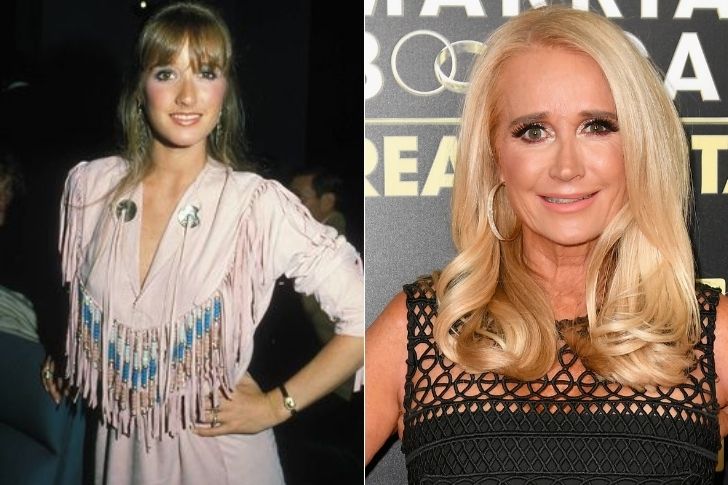 Kim Richards is the brilliant and unforgettable child actress, but she found a bigger bliss in the film industry as she ages. She has been a part of iconic projects such as Escape to Witch Mountain and Return from Witch Mountain. She is an actress, a socialite, and a TV personality. She has investments in philanthropy too.
Today, the 56-year-old is a part of the iconic and controversial Real Housewives of Beverly Hills. She also constantly finds herself in the middle of controversies, gossips, and rumors, which is expected since she's part of a TV show filled with drama. She is still as beautiful as the day she first graced our screens. She is also a great mom to her four lovely children as well. She may have issues with a publishing agent recently, but we guess there's nothing that a free-spirited woman like Richards can't resolve.
32. Josh Peck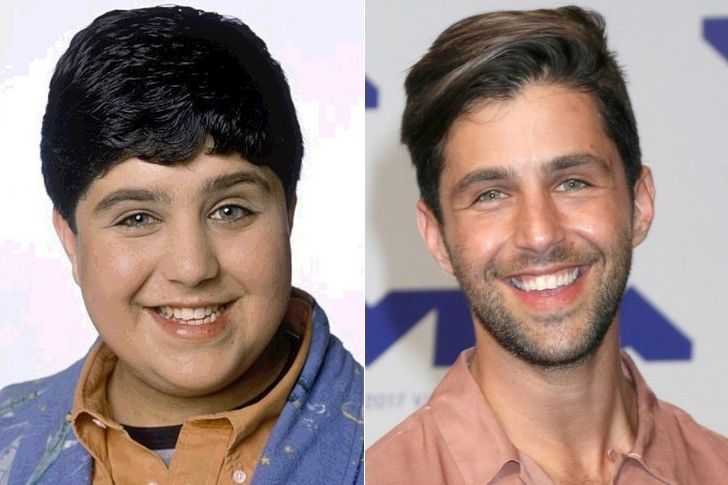 Josh Peck is an American actor, comedian, and a YouTuber. He is currently 34 years old and has been happily married to Paige O'Brien since 2017. What most people might not know is that Peck began acting at a very young age, but we also doubt that people would forget him in the iconic The Amanda Show and Drake & Josh easily. He had a few investments to changing his body weight, transforming from a chubby teenager into a fit and healthy heartthrob.
He has had a ton of awards, achievements, and accolades throughout his entire career in show business. He landed a role in a huge film in 2019. Currently, he is set to star in the Disney+ TV show Turner & Hooch. He has been active in Hollywood since 1996 and it doesn't seem like he plans to slow down anytime soon.
33. Miranda Cosgrove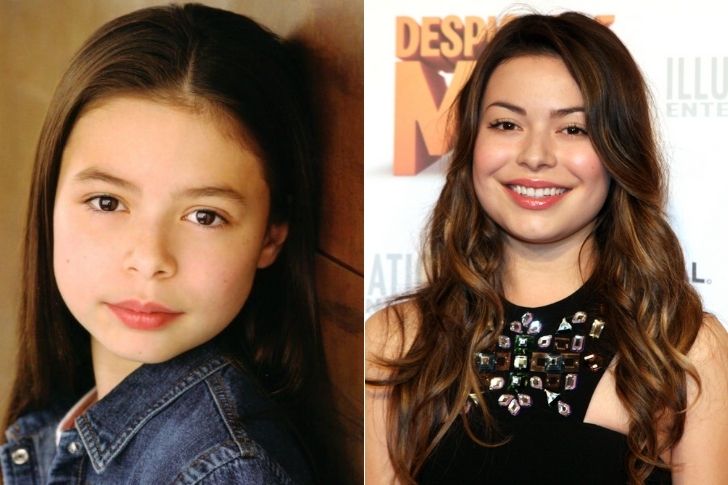 Miranda Cosgrove is one of the most successful child actors of all time. She had won several awards during the time of her legendary TV show iCarly. She has received countless credits, recognition, and accolades due to her natural and fun acting. She has given us some of the most memorable scenes in the history of television.
She was listed in the Guinness World Records as the highest paid child actress of 2012. She has never stopped making movies, gigs, projects, and music. Yep, Cosgrove is an amazing singer! The 27-year-old is leveling up when it comes to her roles. She has taken on more serious characters and films. She was in the thriller movie The Intruders with Austin Butler. Cosgrove has hosted Mission Unstoppable with Miranda Cosgrove since 2019. She is also set to reprise her role as Carly Shay in the iCarly revival.
34. Zendaya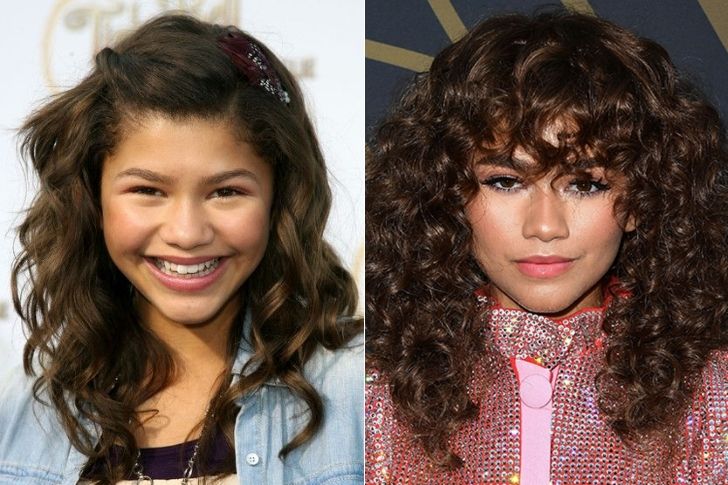 If there is one word that comes to our minds when we hear or see the word Euphoria, it's the multi-talented Zendaya. The actress started her career when she was really young. She is an actress, comedian, a TV personality, a singer, dancer, and so much more. The amount of credits, accolades, and recognition she has received over the years of her acting are countless.
Zendaya remains humble and down to Earth even after everything she's achieved. On Shake It Up, she and Bella Thorne has brought to us some of the best scenes on television. Over the years, her roles and films evolved and for better reasons too. We just can't imagine The Greatest Showman without her in it. The award-winning actress recently attended the Essence Black Women in Hollywood red carpet and she looked absolutely stunning! She has been an inspiration to many girls around the world when it comes to embracing their bodies!
35. Ross Lynch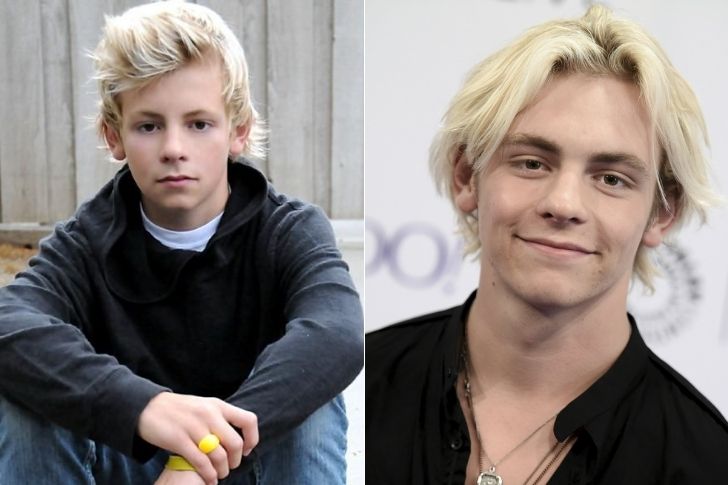 Ross Lynch is a 25-year-old actor who got his start on Disney. Credits to his iconic TV roles, Lynch will forever remain as one of the most unforgettable child stars of all time. He is a singer, songwriter, rapper, and vocalist of the band the Driver Era. His latest projects in Hollywood aren't that long ago, he still remains active even in the late 2010s with a lead role in My Friend Dahmer and a role in Chilling Adventures of Sabrina.
Other huge stars have some nice things to say about this young heartthrob too. He continues to be on the rise when it comes to his music career. With every song and music video he has released, people grow more in love with this blonde gentleman. Besides, it is hard to ignore his new gigs and appearances, especially on the internet since he was the huge star in Austin & Ally. All it takes is one mention of that iconic TV show.
36. Elijah Wood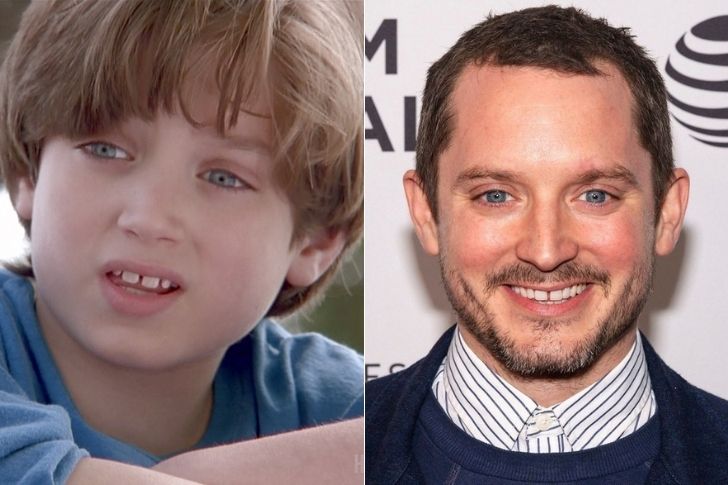 Credits to Elijah Wood and the great casting crew of The Lord of the Rings trilogy, we have the perfect Frodo Baggins. We seriously can't imagine the role going to anybody else. He portrayed innocence and somehow lack of cleverness so well. It seems like it was just yesterday when we saw Wood on our screens side by side with huge stars such as Macaulay Culkin, Mandy Moore, and more.
It is almost unbelievable that he is now 40 years old. Wood is set to take part in the Ted Bundy biopic film No Man of God. As most of us already know, Bundy was one of the most notorious men in the world when it comes to taking people's lives. It would be so exciting to see Wood portray a character in this film. Just seeing some of his pictures from the film already gave us goose bumps. It only keeps us wanting more and for this we certainly couldn't wait for the official full trailer!
37. Shia LaBeouf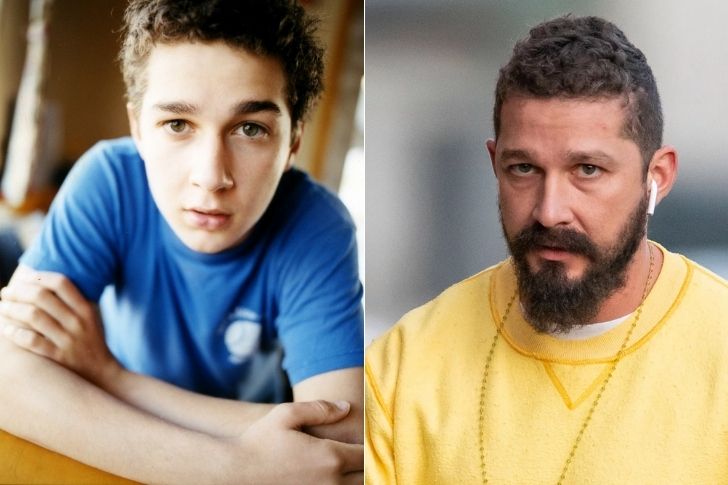 Shia LaBeouf said it himself – he is not famous anymore. This infamous line turned in to one of the most unforgettable, yet one of the most awkward moments on the red carpet. The actor apparently decided to wear a paper bag over his head to the event and wrote the words "I am not famous anymore". He is also a performance artist who has released five projects thus far.
He once was, though, very much. The investments he had in making the Transformers movies excellent were inevitable, even though some directors and producers confessed that he is a very hard actor to work with. We guess this is understandable considering that he began his career at a very early age. He played Louis Stevens in the Disney Channel series Even Stevens. Today, the actor is facing a more dramatic challenge than not being famous anymore as he has various controversies.
38. Regina King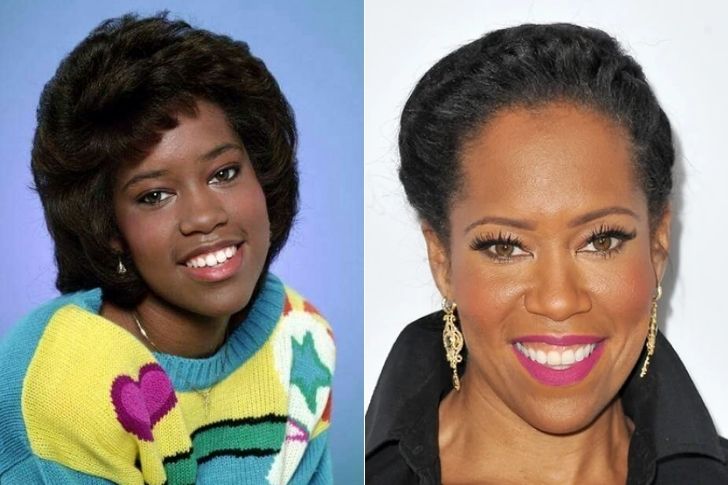 Regina King is one of the biggest and most respected names in Hollywood. She is an actress, a director, and a recipient of so many awards. Time has named her one of the most influential people in the world more than once. From The Big Bang Theory to Miss Congeniality 2 to thriller drama films, King is the master of versatility.
The award-winning actress is set to be honored in the 2021 Moth Ball. She and so many other women took a stand for women empowerment all over the world. King is also very dedicated to being an advocate for pregnancy and women's health. She has investments in all the right places, especially when it comes to her time management. She is also in the production business. It seems clear to this point that there is absolutely nothing she can't do.
39. Ryan Reynolds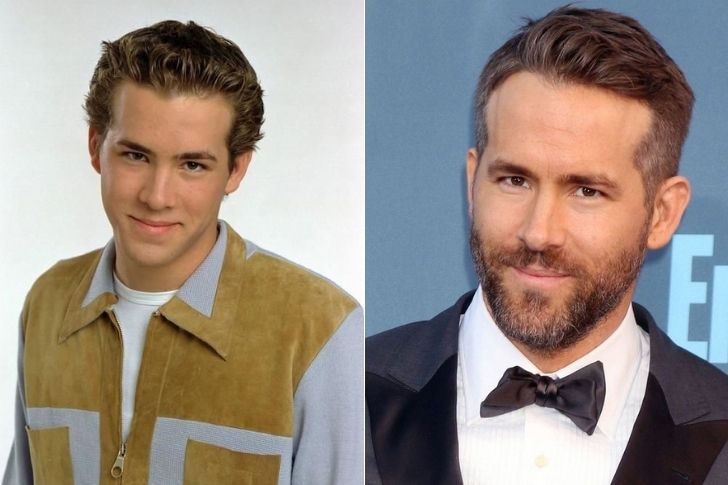 Deadpool actor Ryan Reynolds was a child actor? We were surprised as you are. We guess most people might not know this about Reynolds too, but it's all true, he started his acting career when he was still very young. Reynolds is the kind of guy who has it all – a gorgeous wife, booming career, lovely children, and investments as both a producer and an entrepreneur. He got his first acting gig in his home country of Canada. He was in the teen soap opera titled Hillside.
Following that stint, he had minor roles before taking a part on the TV show Two Guys and a Girl. The show ran from 1998 to 2001. Reynolds' career hasn't slowed down ever since then. He portrayed the characters of two different superheroes and got his Hollywood Walk of Fame star! He is very much one of the most in demand and most active actors of today.
40. Scarlett Johansson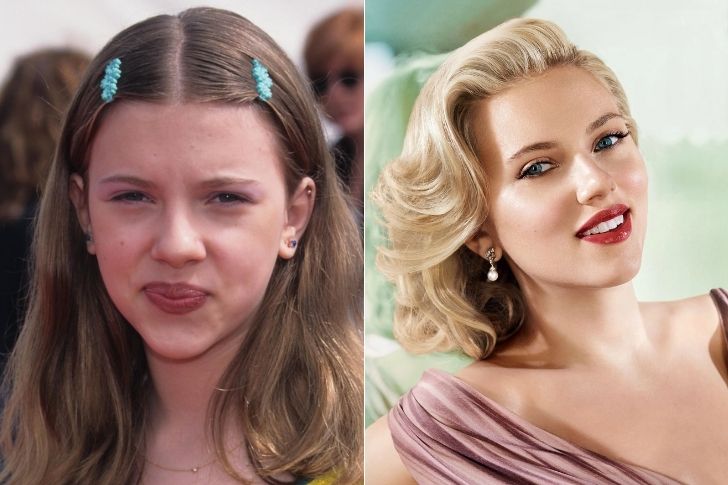 Scarlett Johansson is one of the biggest names in Hollywood. She is Black Widow, she is an Avenger, and she is so much more. She has been named as the most beautiful woman in the world by several magazines in consecutive years, especially during her twenties. She is a child actress and also a singer. She grew up right in front of our very eyes and she spent most of her childhood in the public eye. Credits to her huge fame and success, she was featured multiple times on the Forbes Celebrity 100 list for being the world's highest-paid actress in 2018 and 2019.
Today, the actress couldn't be any happier since she is married to the SNL comedian Colin Jost. She added some extra twist to the cozy ceremony, and she wants to represent their love as an intentional intimacy perfect for their relationship.
41. Ryan Gosling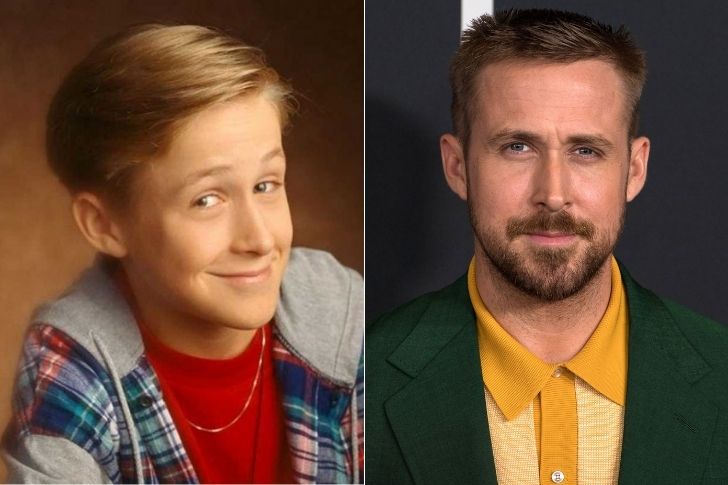 Ryan Gosling is one of the most handsome men alive. He is also one of the sexiest actors who had ever graced our screens, but he is so much more than just a perfect image. He has received numerous credits, recognition, and accolades all throughout his career.
People may or may not know this, but the actor whom we all fell in love with from The Notebook is a child star. He was on Disney Channel's The Mickey Mouse Club. He later took on roles in some timeless Hollywood projects such as Are You Afraid of the Dark? and Goosebumps. In 2013, Gosling announced that he would be taking a break from acting; he stated that he lost perspective in what he's doing. He is a happy guy with the love of his life Eva Mendes and their kids, that's all that matters.
42. Kirsten Dunst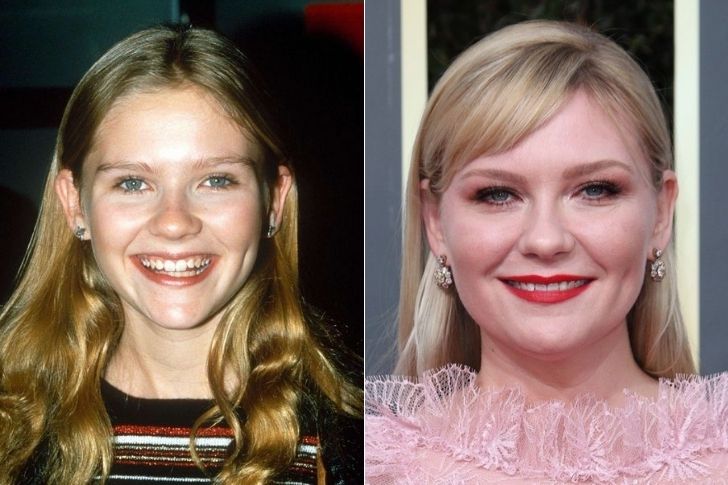 Kirsten Dunst received tons of recognition because of her perfect portrayal of Mary Jane Watson or M.J. in the three original Spiderman movies. It is no secret that Dunst is a child actress. She appeared on legendary films like Jumanji, Interview with the Vampire, and so much more. The 38-year-old is constantly nominated for various roles, all of which showcase her versatility as an actress. She has also taken a very metaphorical role in the movie Melancholia.
Dunst's acting really blossomed in this film to an impressive degree. The beautiful blonde is also a singer and dancer, as we can all remember her in the movie Bring It On. She has become an advocate to so many women all over the globe for having a realistic body. She admitted that she hasn't exercised since she had her baby. The actress is currently expecting baby number two with her fiancé Jesse Plemons.
43. Dylan and Cole Sprouse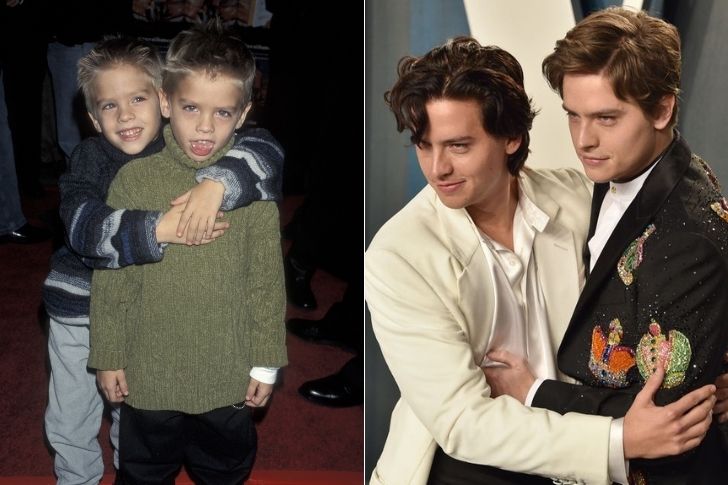 Dylan and Cole Sprouse are two huge superstar twins, but some fans would riot and say that these two are still underrated. It makes a lot of sense since no amount of fame can ever be enough for these two.
Zack & Cody are not too opposite from the real-life actors who portrayed the title role. The twins are both charming and fun to be with.
They grew up to be two of the most successful child stars of all time. After earning his degree in video game design, Dylan is having the time of his life with supermodel girlfriend Barbara Palvin. He also landed a major role in the hit film After We Collided. Cole, on the other hand, is having massive success right now in his acting career. He plays the iconic Jughead in the hit TV show Riverdale and was the lead man in the blockbuster hit 5 Feet Apart.
44. Mara Wilson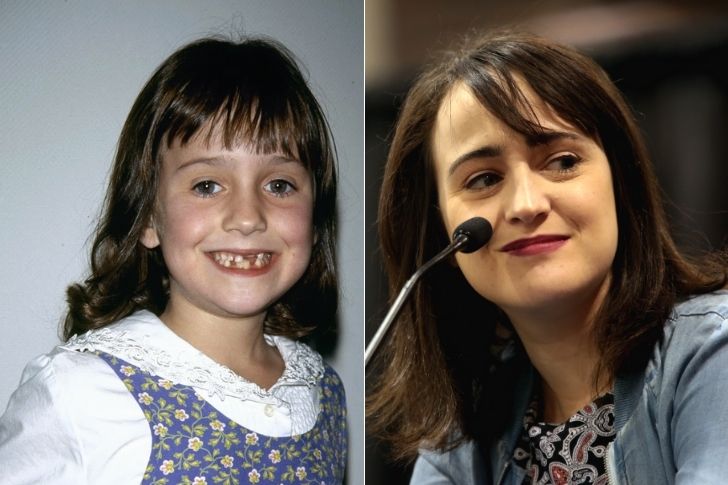 Mara Wilson admitted that growing up as a cute young lady in Hollywood made her life somewhat miserable. People who placed their investments on the child actress back in the days certainly did not regret their decision. She was a promising child star who we all knew and loved in huge movie hits such as Matilda and Mrs. Doubtfire.
Today, she is just as gorgeous at the age of 33. She has published a lot of books under her name, and she is a supporter for the Britney Spears case. The actress revealed that she might have had experienced some of the situation the princess of pop is facing now. She is just as open-minded and active in the world of Hollywood. She is not active in her acting career at the moment, but we still see her during some red-carpet events and other celebrity charity works.
45.Jonathan Lipnicki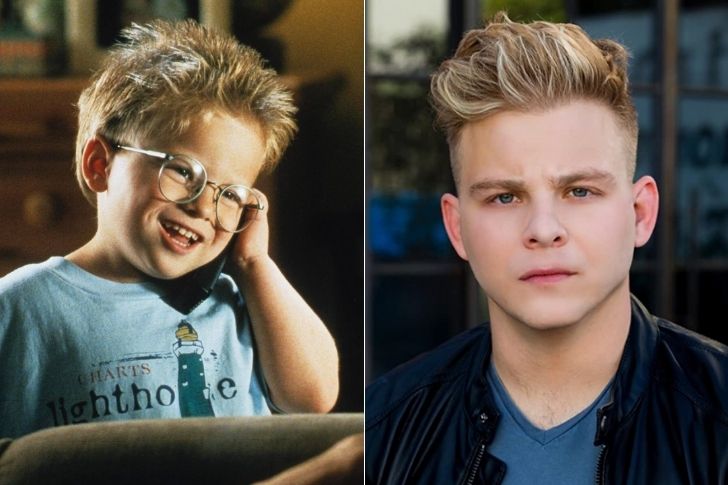 Remember the adorable kid in the movie Stuart Little? Yes, we are talking about Jonathan Lipnicki, who also played the son of Renee Zellwegger in the film Jerry Maguire. That kid, Jonathan, is known for his adorable dorky eyeglasses is now a full-grown man who ditched his eyeglasses and got himself six-pack abs. Still recognizable, Lipnicki has changed a lot.
The child actor was born on October 22, 1990. He is a former child star who first got into acting by the age of five in the film Jerry Mcguire and gained fame since then. He later starred in the 1999 film Stuart Little, The Little Vampire in 2000, and Like Mike in 2002. By the start of 2006, Lipnicki took a break from acting. He resumed studying at a public high school and pursued a normal life. However, it did not take him too long to find himself unhappy not doing what he truly loves – acting. So instead of pursuing a college degree, he started auditioning for roles. Admittedly, his childhood fame had given him a hard time landing good projects, but he eventually surpassed the hard part. Now, he stars in short films, independent movies, and TV shows.
46.Blake and Dylan Tuomy-Wilhoit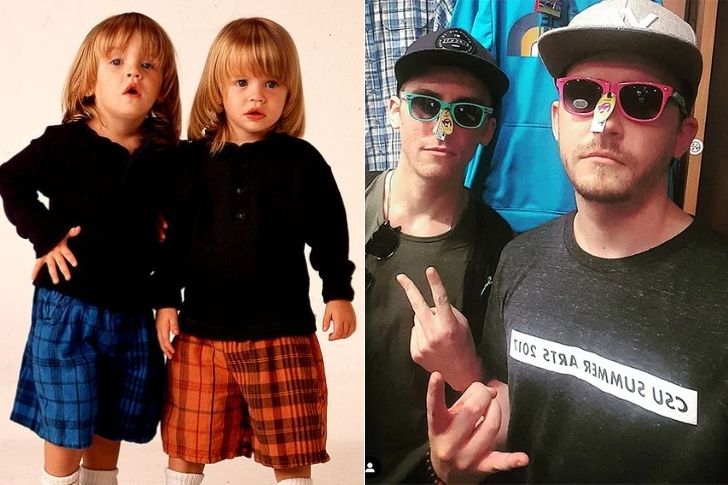 In 2016, Fuller House was created as the revival of the 1980s show Full House. Noticeably, some of the original cast did not make it, like Mary-Kate and Ashley Olsen and Lori Loughlin, who made an early exit in the show. However, Blake and Dylan Tuomy-Wilhoit, the twins who played Nicky and Alex, graced the show, giving us a glimpse of how they look now. The twins did not stay on the show long, as they were just guests for the first three seasons, probably just tying loose ends of their storylines.
As everyone knows, Blake and Dylan are no longer actors. The moment their stint on Fuller House ended, the two left the entertainment business. Since then, not much has been heard about them, but perhaps both finished a college degree. Blake first became a firefighter before joining their family audio production business, while streaming on Twitch. Dylan, on the other hand, works behind the camera. He is an award-winning foley artist who has won three Emmy awards.
47.Dante Basco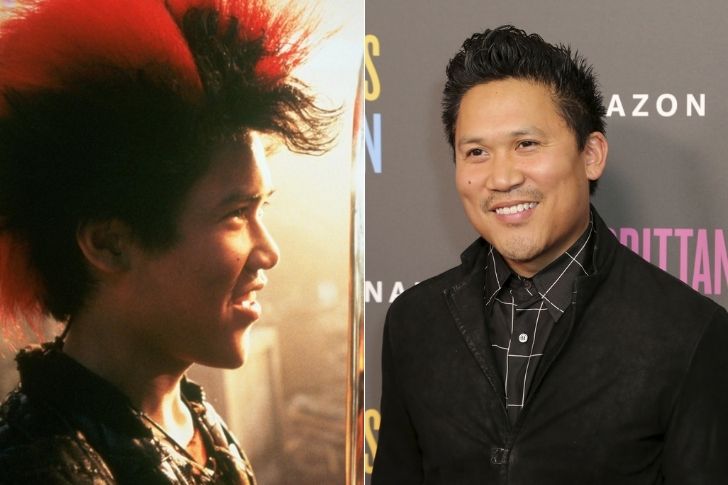 Dante Basco is a former child actor best known for playing Rufio in the 1991 film Hook. He first acted in several TV shows before he began creating a path for himself in the entertainment industry. Basco has portrayed several Asian characters in films and TV due to his Filipino ethnicity. However, he still felts that Asian actors like him have limited opportunities in Hollywood.
As such, he and his brother, Dion Basco, teamed up on several projects that showcase Filipino-American talents. At present, he works as a voice actor who voiced the character of Jake Long in American Dragon and Lilo and Stitch: The Series, Prince Zuko in Avatar: The Last Airbender, and General Iroh in Th Legend of Korra. He also released a book entitled From Rufio to Zuko, narrating his lifelong works and credits as a Filipino-American actor.
48.Anna Chlumsky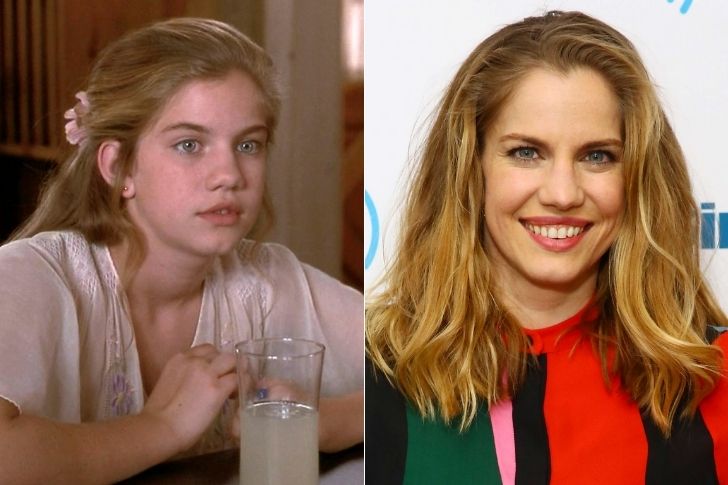 Many may have goosebumps upon seeing the 1991 film My Girl, not only because of its storyline and plot twist but also because of the acting skills of child actors Macaulay Culkin and Anna Chlumsky. As the film gathered positive reviews, a sequel was made in 1994 entitled My Girl 2. Chlumsky gained popularity as one of the child stars of the 1990s.
As she made several films, she teamed up with other child stars such as Christina Ricci, with whom she starred in the 1995 film Gold Diggers: The Secret of Bear Mountains. From 1999 to 2005, she took a break from acting to pursue a college degree. She went back to acting in 2006 after experiencing other work which she finds unsatisfying. Chlumsky regained popularity as she was cast for the role of Amy Brookheimer in the TV series Veep, where she was nominated and won several awards for her performance.
49.Kenan Thompson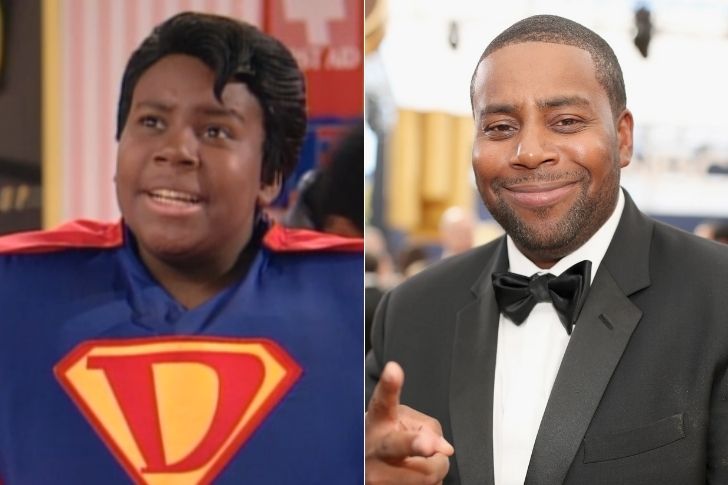 Kenan Thompson is a former child actor who gained popularity in the sitcom All That in 1994. Now, the former child actor is the longest main-stay actor of the show Saturday Night Live and a renowned comedian. Thompson is a true blood performer born to be part of the industry. At the age of five, he was already in acting school and participated in church plays. Since his participation in the show All That, Thompson increased his popularity as a child comedian and later star in his own show, Kenan and Kel.
He also starred in the teenage movie Heavyweights, D2: Mighty Ducks, D3: Mighty Ducks, and Snakes on a Plane. Like other child stars, Thompson had difficulties crossing over as an adult actor. For some reason, he was always seen as the young actor who stars in a kid's show. As such, Thompson had to audition multiple times to be cast in SNL as he looked young for the show. He made his way through it and now owns the credit as the longest-tenured cast of the show for his 18 years as a cast member. Now, Thompson is set to star in the film Home Alone to be released in the coming year.
50.Hayden Panettiere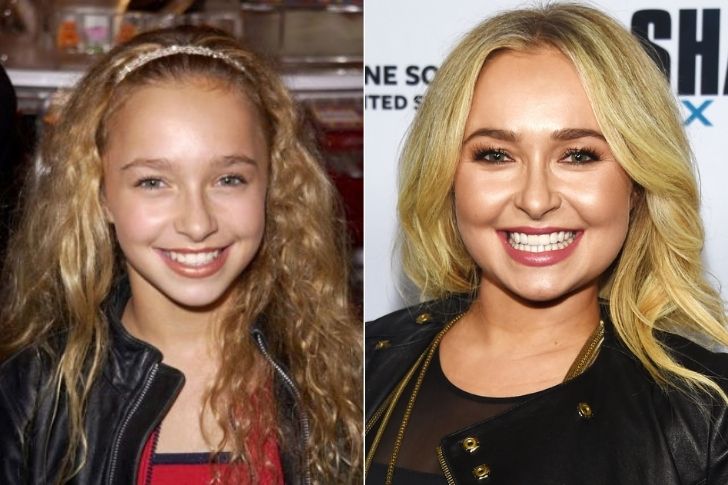 Hayden Panettiere may have gained massive popularity in the series Heroes and Nashville, but she was in the industry long before she could talk. She first appeared on the screens at the age of eleven months as a commercial model. She then starred in the soap opera One Life to Live in 1994 as Sarah Roberts until 1997. Panettiere was also part of the show Guiding Light from 1996 to 2000. Jayden was also awarded the Young Artist Award for her performance in If You Believe in 1999.
She rose to greater prominence as a teenage actress appearing in the widely acclaimed series Heroes in 2006, which led to her landing several projects in TV and films. Despite her good credit score and popularity, Panettiere felt that she was typecast and playing the same roles that withheld her from growing as an actress. Likewise, her personal life met several lows that led to her hiatus since 2018. She might be inactive in filming today, but she is active in activism, where she aims to raise awareness against domestic abuse.
51.Joshua Jackson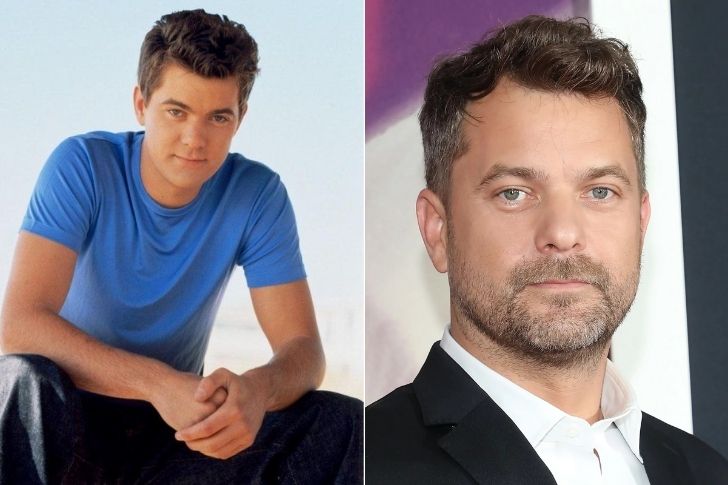 Many may not remember Joshua Jackson as a child star anymore as he became a household name ever since he starred in Dawson Creek as Pacey Witter. However, he was first known in the 1992 movie Mighty Ducks, where he played the lead role of Charlie Conway. Subsequently, Jackson became a famous child actor in films and reprised the character of Charlie Conway twice for the sequels of the first movie. In 1998, he started starring in more serious roles, such as in Apt Pupil, Urban Legend, and Cruel Intentions.
After his famous TV series Dawson's Creek ended, he continued to work on TV and films and expanding his experiences as an actor that made him a relevant actor until today. Jackson and his wife, Jodi Turner-Smith, welcomed their baby girl in April 2020. As he faced a new role in life, he must have made sure to acquire home security for his family.
52.Elden Henson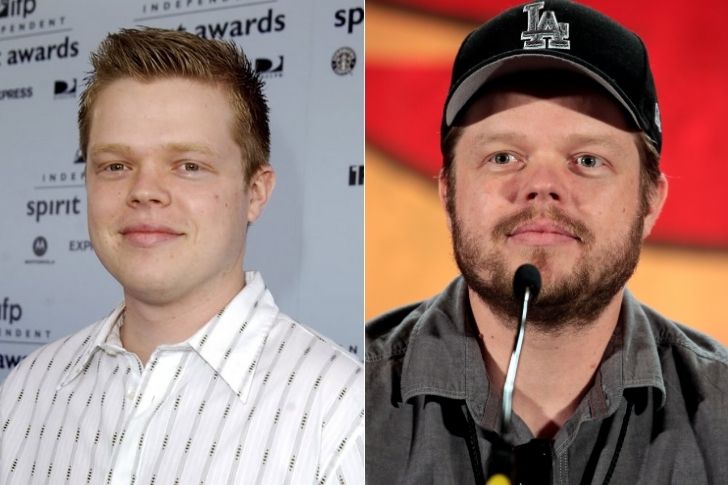 Elden Henson is one of the Mighty Ducks boys who gained fame as teen idols in the 1990s. As he grew up, he managed to stay relevant in the entertainment industry as an actor. He also ventured into a business investment with Josh Hartnett and established the production company Roulette Entertainment. Henson's most notable works to date are in the Netflix series Daredevil and his character in the film The Hunger Games: Mockingjay Part 1 and 2.
He was also given due recognition for his portrayal of Lenny Kagan in 2004's The Butterfly Effect and Andy Hertzfeld in the film Jobs in 2013. Henson confessed that up to this day, he was still recognized and referred to as his character in The Mighty Ducks. Instead of growing pains against it, he was thankful and felt good reminiscing about the olden days.
53.Marguerite Moreau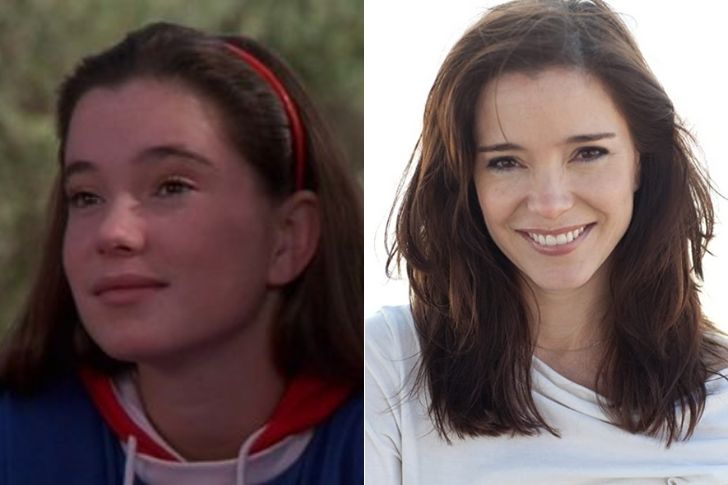 Some say that being a child actor does not guarantee a lifelong-successful career. Most are led down a destructive path, while some lost their luster and end up leaving the spotlight and live a different life. There are only a few who was able to maintain their celebrity status to adulthood. A smaller portion gains greater prominence when they became an adult actor, just like Marguerite Moreau.
Moreau has played several roles in television before gaining recognition as a film actress through the film The Mighty Duck trilogy. However, it was after she received her college degree that she soared high in her acting career. In 2001, Moreau starred in the epic comedy movie Wet Hot American Summer. She later reprised her character in the said film on its prequel in 2015 and sequel in 2017. She also starred in the films Queen of the Damned and Runaway Jury, which both gathered positive reviews from viewers. Moreau returned also succeeded in a career as a television actress. She starred in The O.C, Shameless, Grey's Anatomy, The People v. O.J. Simpson: American Crime Story, and recently in the 2018 series Tell Me a Story.
54.Nancy McKeon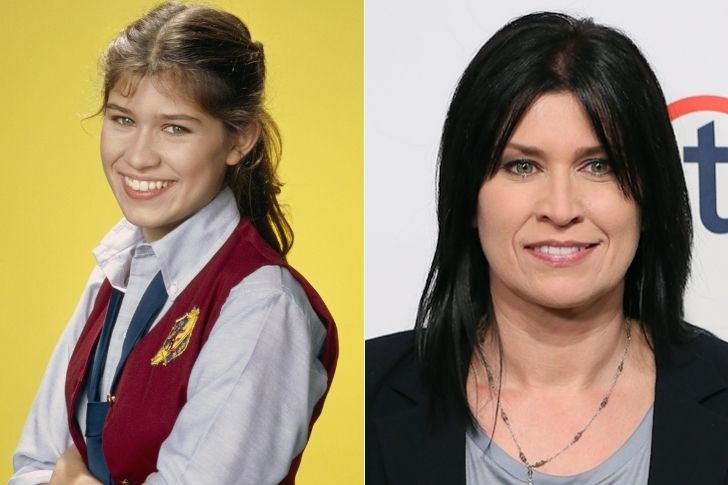 Nancy McKeon is among the child star who literary grew up in front of the camera. She started her career at the age of two as a print ad model with her older brother Phillip McKeon. After appearing in several commercials and TV series, McKeon cast on her first starring role as a TV child star in The Facts of Life at the age of 13 from 1979 to 1988. As she became heavily involved in her acting career, she had to receive her education through a homeschooling setup, given that online classes were not yet invented back then.
As McKeon grew up, she tried to find her niche and often got passed on several groundbreaking characters in TV series such as Monica Gellar in Friends. She eventually got cast in Can't Hurry Love in 1995, where she took the lead role. It was followed by her stint in the series The Division from 2001 to 2004. In this project, she was cast as the main character of the show. As her career on the small screen never faltered, McKeon is now one of the most respected TV actresses in Hollywood.
55.Lindsay Lohan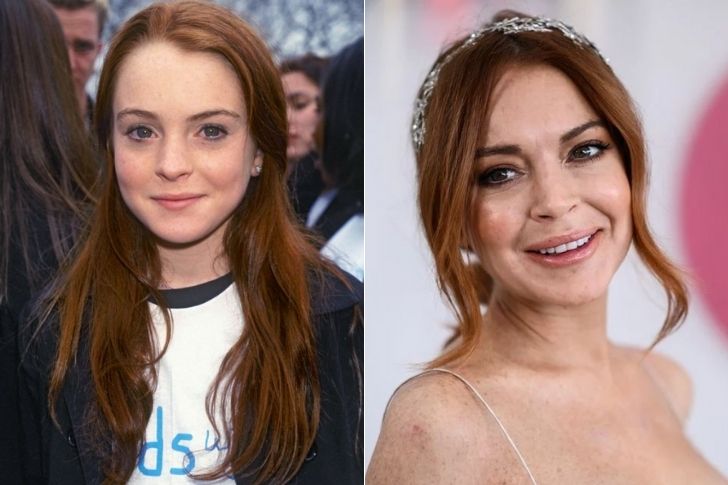 Lindsay Lohan was the reigning teen-queen in the early 2000s. She started her career as a model and child actress. At the age of three, Lohan began modeling under Ford Models. She later starred in several TV shows until her breakthrough project, The Parent Trap in 1998, brought her to stardom. Since then, Lohan was always in the run, working on several projects. She later became a teen sensation and starred in several teen movies such as Freaky Friday, Confessions of a Teenage Drama Queen, and Mean Girls.
She also ventured into music recording and released several albums that gave her an outstanding credit score. Lohan got involved in several controversies that gave her bad raps to the media that affected her career. At one point, she filed for bankruptcy as a consequence of mishandled finances. Lohan continues to work hard in regaining her career while venturing into several businesses to keep her afloat.
56.Amanda Bynes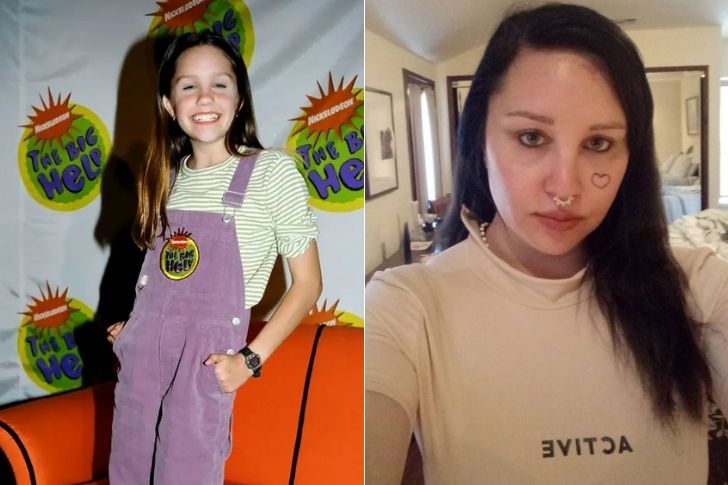 Amanda Bynes is a former young star from the 1990s who left her show business career abruptly. At the age of seven, she started acting in TV commercials. Bynes was later cast in the series All That, which paved the way to earning her own show, The Amanda Show, when she was 13. Her film debut was in Big Fat Liar, where her performance was well-received by her fans. Since then, Bynes started appearing in films and was known for her romantic comedy teen flicks such as She's the Man, Sydney White, and Easy A.
Although she was a promising actress and was at the peak of her career, she voluntarily retired in 2010 at the age of 24. During her time off the screen, Bynes pursued her interest in fashion design. She earned an associate degree in Merchandise Product Development in 2018. Likewise, Bynes became aware of her condition that caused her troubles from the past. At present, she is still recovering but now in a better situation thanks to her supportive family and loved ones.
57.Haley Joel Osment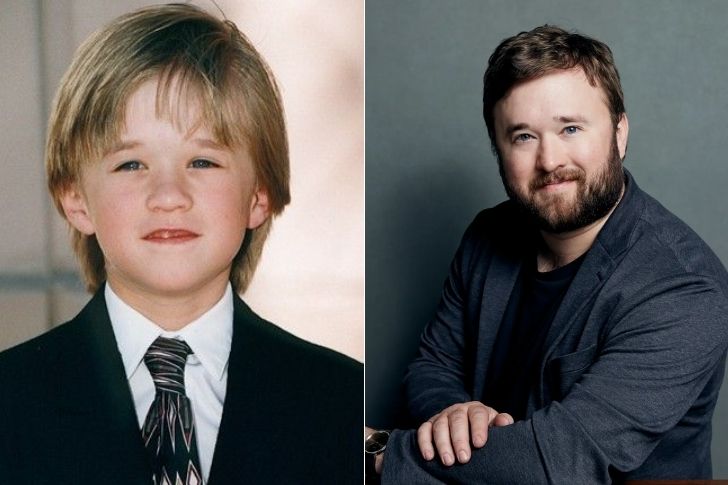 Haley Joel Osment is a promising child actor in the 1990s who was believed to have a great acting career ahead of him. His first film was in Forrest Gump in 1994, where he played the son of Forrest Gump. His breakthrough film was in The Sixth Sense in 1999, where he played the role of Cole Sear, who can see and talk to ghosts. In this movie, Osment won several awards and was nominated for Best Supporting Actor at the Academy Awards.
He also starred in a critically acclaimed film, Pay It Forward, where he acted alongside Kevin Spacey and Helen Hunt. Osment also worked with Steven Spielberg, as he took the lead role in A.I. Artificial Intelligence, where he received several nominations again. Apparently, his career slowed down by 2004, but this gave him time to focus on his studies and pursue a college degree. When Osment returned to the big screen in 2013, he presented himself in a different light by playing villainous characters.
58.Christina Ricci

Christina Ricci is a fan favorite child actor. Though she did not fall off the radar ever in her life after gaining prominence as a child actor, she encountered several rough patches in her early adult days.
Ricci started acting at the age of eight and debut in her first film in Mermaids in 1990. She gained favorable recognition for her role as Wednesday Addams in the 1991 film The Addams Family, which she reprised in the 1993 sequel. Ricci became a teen idol when she starred next to Devon Sawa in Casper.
Admittedly, she had a hard time crossing to being an adult actor. Although Ricci did not get involved in many controversies like other child actors, she had a hard time finding her place in the industry. She credits her ever-youthful look and small figure for looking not fit for adult roles. Aside from her career struggles, Ricci also struggled with several personal matters like health and marital issues. Today, she is still working as an actress while she actively participates in raising awareness against abuse.
59.Edward Furlong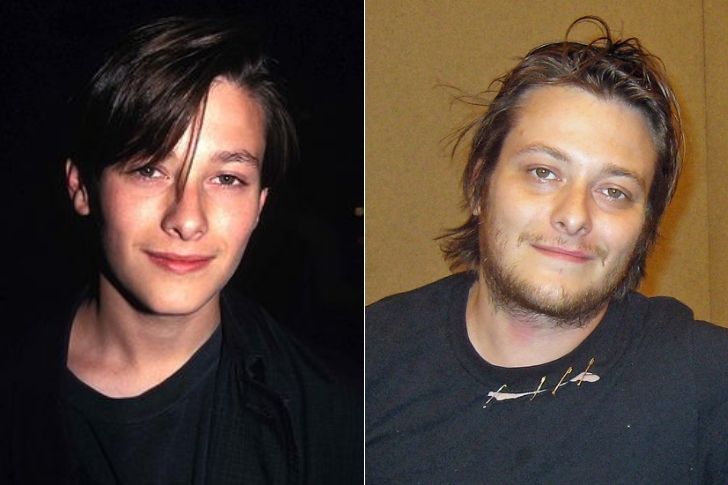 Edward Furlong was a promising child actor from the 1990s who was first seen in the 1991 film Terminator 2: Judgement Day. He was only 14 years old during that time. It was also his first time acting on the big screen. As he happened to have great potential in acting, he later got cast in high-grossing films such as T2-3D: Battle Across Time, American Heart, Pet Sematary Two, A Home Of Our Own, and Before and After.
Furlong succeeded for a decade in Hollywood, but he met his downfall starting in 2000. Like other stars, he got involved in controversies as he could not handle his fame well. As his personal struggles became rampant, his movie projects receded as well as his fame. Furlong also hired lawyers several times as he faced lawsuits. As of today, he has dedicated most of his time touring to meet fans while slowly regaining his career in the entertainment business.
60. Soleil Moon Frye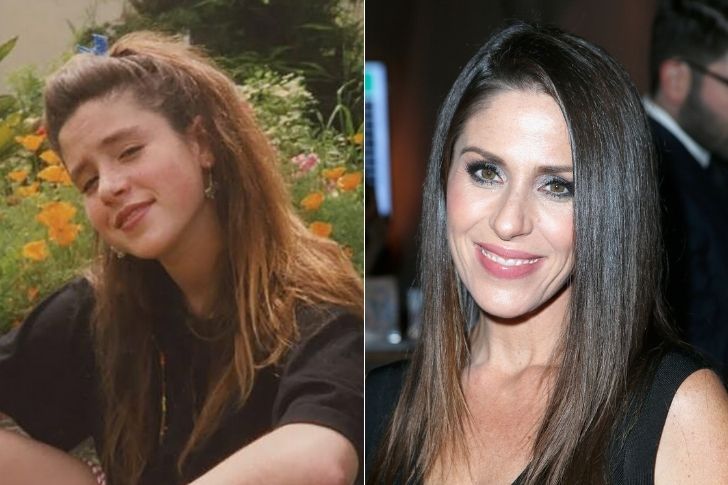 Soleil Moon Frye is a child actress who started working at age two. It was only when she reached the age of seven that she rose to fame for her Penelope Brewster role for the NBC hit sitcom Punky Brewster. Since then, Frye grew to become one of the most sought-after child stars. She balanced her work with studying, finishing a degree in film in The New School before directing her own movie Wild Horses in 1998.
She recently opened up about her struggles during her teenage years where she had issues with her body. The former child star admitted that she struggled being objectified as a woman. In her Kid 90 documentary on Hulu, she relived memories of her childhood from her diary and audiotapes, hoping to inspire young girls on their coming-of-age stories. Now at 44, Frye is happily married to producer Jason Goldberg. They are blessed with two daughters and two sons.
61. Drake Bell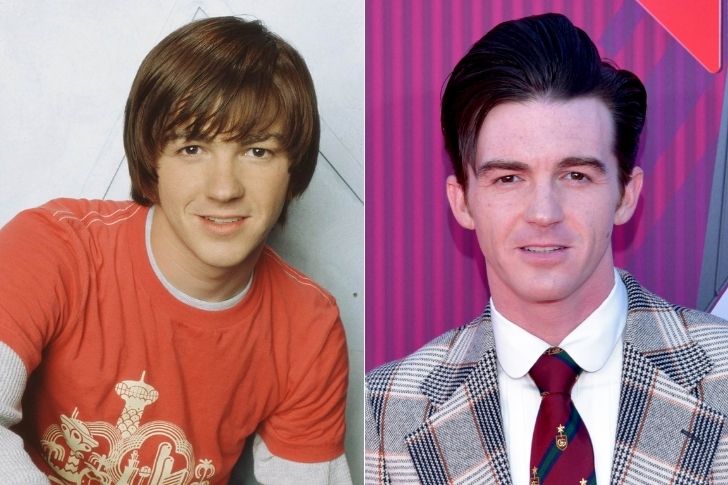 We all have different ways on how we remember Drake Bell. As for me, I remember him as Drake Parker on Drake & Josh – and one of my ultimate childhood crushes. However, Bell did not remain in that bubble. Throughout the years, he has ventured into different fields and genres. He has been in films like Bad Kids of Crestview Academy and Cover Versions. Furthermore, the star has allowed himself to go back to his first love – music. Right now, he has already released five albums, and we're happy for him!
If you miss seeing the star on screen, then maybe you should check him up on stage! Bell is currently on tour, so better get your credit cards ready and make sure you book a seat before they're all gone. Let the star serenade you with his awesome tunes!
62. Piper Perabo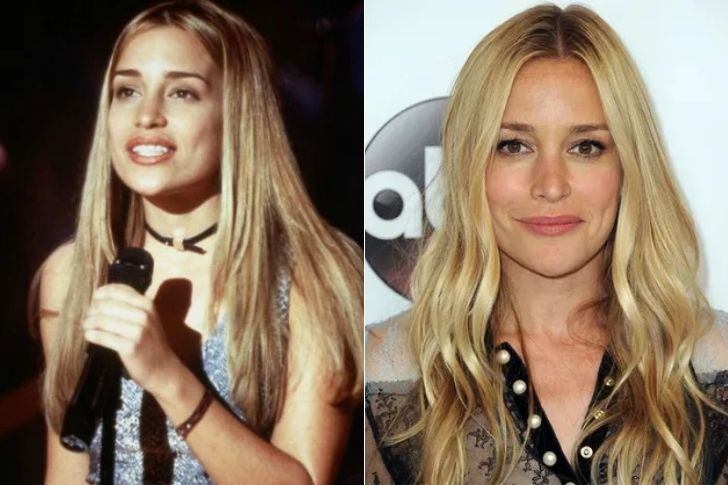 It was in the early 2000s when Piper Perabo began acting. The then child star landed a role in the comedy-drama film Coyote Ugly and has gained more projects, including The Adventures of Rocky and Bullwinkle and Cheaper by the Dozen. Perabo has maintained minor roles but eventually gained more significant spots for movies in the latter part of the decade. Throughout her career, Perabo was able to bag nominations, including a Golden Globe for her role in Covert Affairs.
Perabo was one of the lucky child stars who were able to turn their young careers into permanent jobs that lasted through adulthood. Perabo is now in her 40s, but her beauty and charm remained at the same degree as before. In fact, the celebrity is still actively acting until today and is currently starring in Penny Dreadful: City of Angels as a 1930s housewife. She continues to work while juggling her role as a doting mother to her kids and a dutiful wife to Stephen Kay.
63. Tom Welling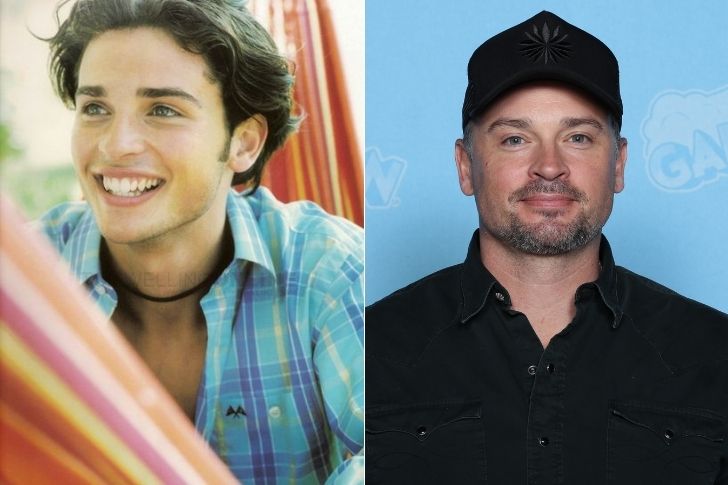 It seems like it was only yesterday when Tom Welling got many fans swooning over his role as Clark Kent in the CW drama Smallville. He dominated the TV screen as a superhero from 2001 to 2011 and has gained significant popularity since then. Welling also clinched an award for his role, including Teen Choice Award for Choice Breakout in 2002 and Choice TV Actor in 2009. The dashing star also got his hands into directing and executive producing for the show. Welling has a good number of episodes directed, proving that he is not just a pretty face in the industry.
Aside from being on the small screen, Welling also raked in a big fanbase, thanks to his roles in Cheaper by the Dozen in 2003 and its sequel in 2005. He currently plays Lt. Marcus Pierce in Fox's comedy-drama Lucifer. Welling has an overall net worth of $14 million today which he got from his acting jobs and other investments outside Hollywood. In case you're not in the know, he is now 43 and is happily married to his wife, Jessica Rose Lee.
64. Hilary Duff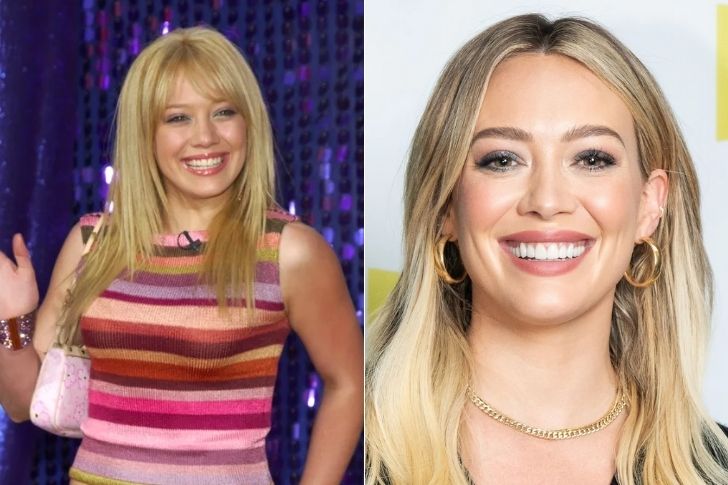 If there is one child actress whose fame did not wane from the start of her career until now, it would be Hilary Duff. The Cheaper by the Dozen actress rose to fame for her Lizzie McGuire starring role in the early 2000s. She also took on the lead role when it was adapted into a film. The former Disney icon was able to maintain her name as a famous teen star, landing many roles after and even launching her singing career.
Duff is now a 33-year-old mother of three. Aside from being a hands-on mom, Duff also put the time into making wise investment planning strategies to grow her fortune. She inked a partnership with lifestyle company Naturalena Brands where she designs and sells earth-friendly baby products and plant-based feminine care. Despite having a booming business venture, Duff is still working in the entertainment industry. She was reportedly going back to TV with the How I Met Your Mother sequel.
65. Kevin Schmidt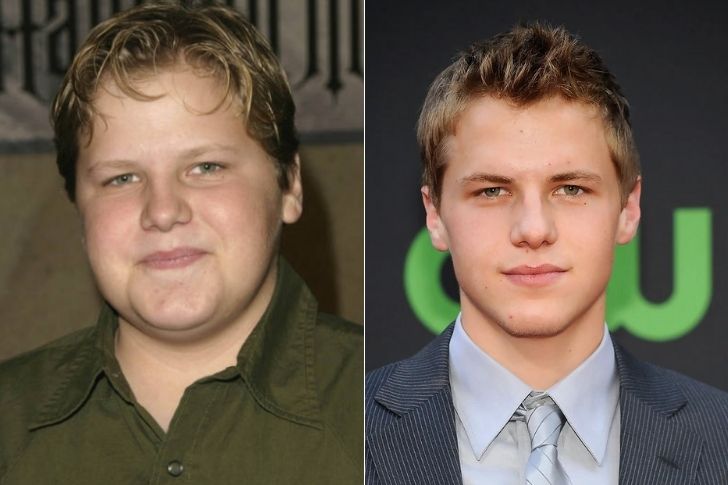 Kevin Schmidt entered the acting industry at the age of 10, along with his brother Kendall. He is one of the child stars from the hit family movie Cheaper by the Dozen. There, the youngster played Henry Baker for both the original film in 2003 and its sequel. At age 17, Schmidt underwent a major weight loss program and started inspiring and teaching kids about fitness and nutrition. He was also able to bag a role for The Young and the Restless and in Cartoon Network's TV series Unnatural History while doing production works on the side.
Schmidt's career did not pan out in Hollywood, unlike his other co-stars. Although he has few acting roles that he accepts now and then, Schmidt is balancing his entertainment career and his work as a budding entrepreneur. He focused more on growing his family business and allotted a huge chunk of his investment money for Hapbee Company, a wellness brand that sells natural and organic products.
66. Alyson Stoner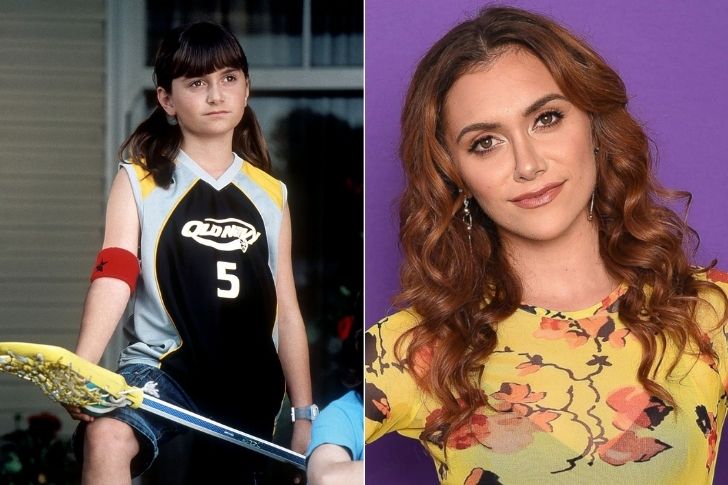 Alyson Stoner is one of Hollywood's child stars who remained in the spotlight until now. She has joined other child stars in the hit movie Cheaper by the Dozen and its sequel. After her debut, Stoner also appeared in other kid-friendly movies and TV shows, including Disney Channel's Camp Rock, which also launched fellow child star, Demi Lovato. Her works were also seen in The Suite Life of Zack & Cody. Stoner even ventured into voice acting and landed a role in the cartoon show Phineas and Ferb for several years.
Just as people think Stoner lived out the perfect Hollywood career as a child, the former Disney star revealed the downside of being under the spotlight at an early age. In an essay, Stoner relayed how young stars carry pressure during auditions and in heavy scenes that may seem unfit for their age. While understanding this may seem complicated, lawyers may shed more light on the actress' claim on side-stepping child labor laws.
67. Alexandrea Owens-Sarno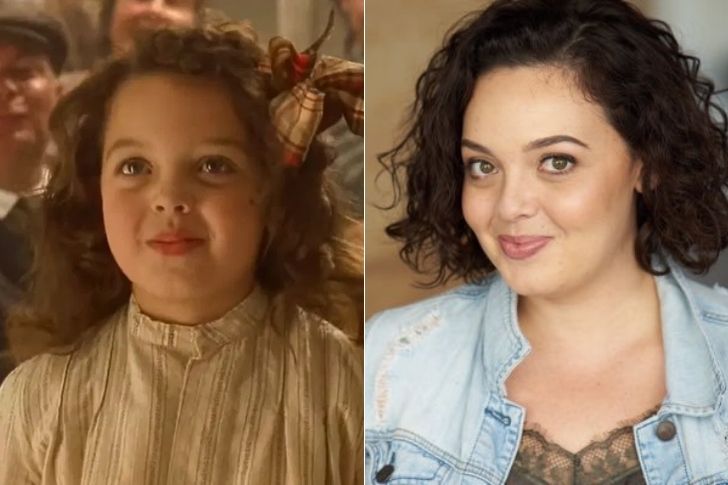 Every fan of the 1997 hit romantic movie Titanic will remember that child who performed with Leonardo DiCaprio. More than twenty years ago, Alexandra Owens made her debut as Cora in the film. She had shot several scenes with the famous actor. Behind the camera, Owens said that DiCaprio would play with her and make her sandwiches with jelly and peanut butter during breaks. After her debut, Alexandra was able to land more acting roles and then eventually drifted from the career to focus on her studies.
She spent a few years answering some fan mails from the Titanic movie. It was only in recent years that she was able to get back to acting once again, with scary movies titled American Horror The Sluagh and A Closer Walk with Three included in her movie credit. Now in her 30s, Owens continuous to act in Los Angeles but only in improv performances.
68. Lisa Whelchel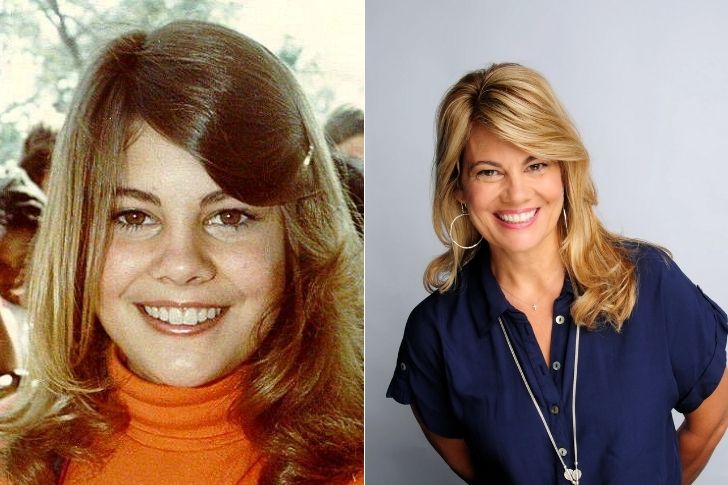 Facts of Life, a hit comedy-drama series in the '80s, has catapulted Lisa Welchel's fame. The then nine-year-old actress played Blair Warner on the show. Welchel was also known to have appeared as Mouseketeer on The New Mickey Mouse Club.
The star had long quit show business in favor of a more fulfilling and rewarding career as a life coach before she ended up as one of the contestants in Survivor: Philippines. Even when Welchel was familiar with public scrutiny and always being watched, she came unprepared for the challenges as a contestant for the reality show. After 39 days in the remote islands of the Philippines competing with fellow stars, Welchel once again focused on her life coaching career, conducting online classes on personal development, and putting up significant savings to build her brand.
69. Kim Fields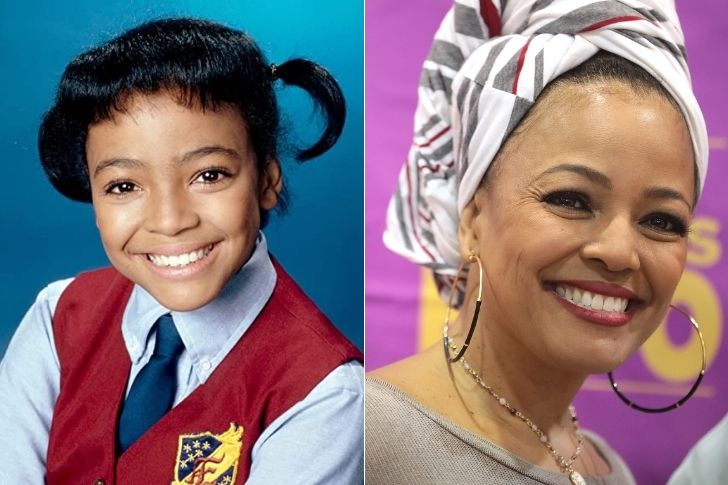 Coming from a family of actors and directors, Kim Fields was able to enter the industry, credits to her family members. Fields is a favorite cast member in the hit NBC sitcom Facts of Life. In fact, she became a well-loved character during the decade-long running of the show, where she played Dorothy Ramsay at the age of nine. The actress also played Regine Hunter in the well-received Fox sitcom, Living Single. Fields successfully carried over the fame of her younger years to her adulthood. After learning the ins and outs of acting, the star tried her hands on directing, making multiple episodes for Kenan & Kel for four years. Fields also directed eight episodes of Tyler Perry's House of Payne.
Fields is now 51. While still keeping her acting career at bay, Fields made wise investment planning strategies and opened a coffee brand named Signature Blends by KF along with her husband, Christopher Morgan.
70. Mindy Cohn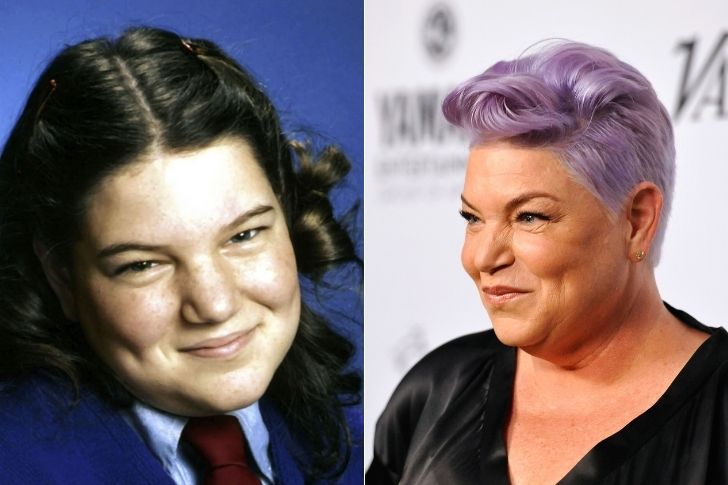 One of the best-loved characters in the hit '80s show Facts of Life is Mindy Cohn, who played Natalie Green. As a child star, she showcased great potential in acting and eventually caught the attention of other casting directors. She landed the role of Velma Dinkley in the Scooby-Doo franchise, which ran from 2002 up to 2015. With this stable workload, Cohn was able to amass a net worth of $1 million. She continues to be the voice of Velma Dinkley until now while appearing in other shows such as Hot in Cleveland and The Secret Life of the American Teenager.
Cohn did not do full-time acting, unlike when she was in her younger years. For five years, the star had to step back from acting roles so that she can focus on regaining back her health after being diagnosed with a disease. The former star admitted that she kept it hidden for five years. She spent most of her time on a farm owned by her friends, where she kept herself busy tending to farm animals and having more time for herself. It's a good thing Cohn that was able to keep savings and maintain insurance during her treatment, which saved her from having money loans from the bank.
71. Kel Mitchell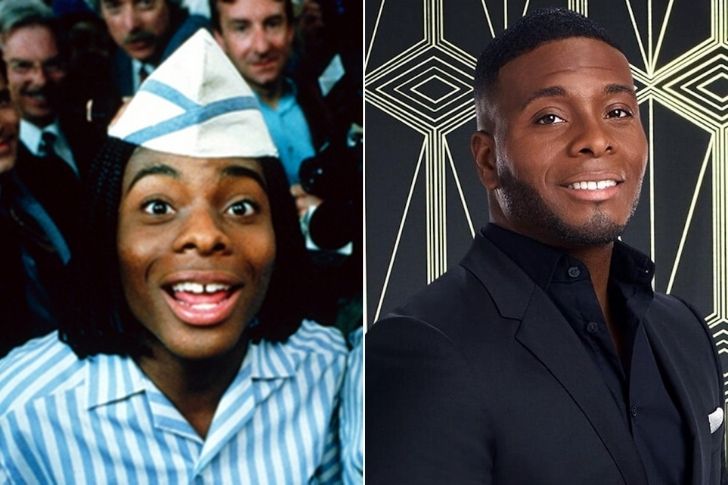 For a decade, Kel Mitchell has been known as a regular cast member of the Nickelodeon sketch comedy series All That from 1994-2005. He also appeared in Kenan & Kel and landed in movies such as Good Burger in 1997. Mitchell is still an active actor up to this day and has maintained a degree of stardom. One of his TV projects in recent years is Game Shakers, which aired for four years before they ended the show in 2019.
However, it seemed like Mitchell is slowly pulling away from the spotlight in the past several years. The child star, who is now 42, has started to build his own family with his wife, Asia Lee. He still accepts Hollywood projects but decided to serve only as a voice actor. He lent his voice for Rob Dyrdek's Wild Grinders and played Jay Jay. In addition, the actor also worked with Hulu for the series Animaniacs.
72. Melissa Joan Hart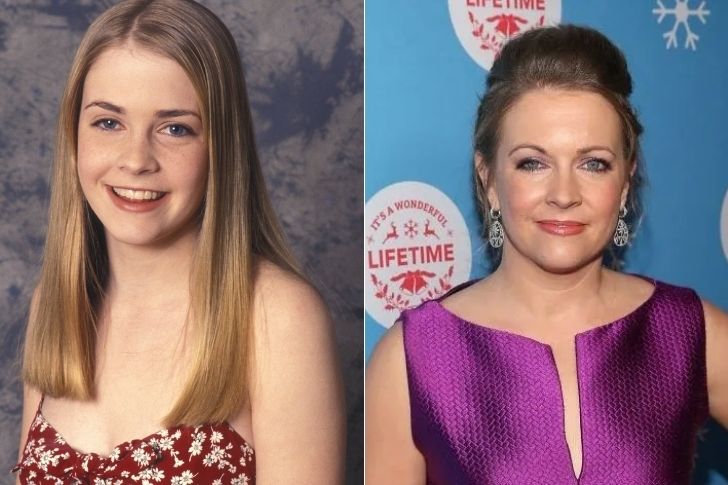 Back in the '90s and in the latter part of the 2000s, Melissa Joan Hart has been one of the most favorite child stars. She has been landing lead roles for some titular sitcoms such as Sabrina the Teenage Witch, Melissa & Joey, and Clarissa Explains it All. Aside from being an actress, Hart went on with her career in the entertainment industry and tried behind-the-camera job positions. She served as director for Mute, a 2005 15-minute film. The talented star also directed the music video for Course of Nature. In recent years, Hart has been seen in Netflix's series No Good Nick.
Hart has been married to Mark Wilkerson since 2003. They are not only partners as a married couple but also serve as business partners. In 2015, the couple put up major investments money and started their own fashion line called King of Harts.
73.Raven-Symoné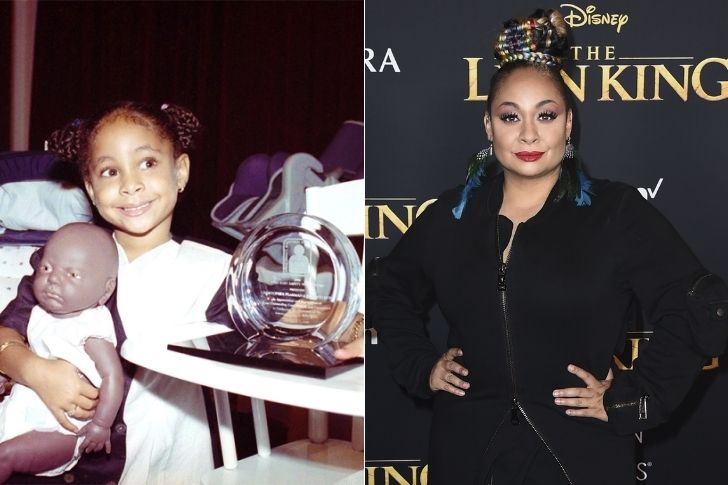 Raven-Symoné is a former child star who gained fame from her debut in The Cosby Show, where fans witnessed her grow up during its 10-year run. Since then, she was able to have projects up to her teenage years including. That's So Raven and Raven's Home. While making money as a child, Raven-Symone also garnered major awards on TV, which explains why she is included in the list of 100 Greatest Child Stars of All Time in 2012.
Today, Symone continues to be a superstar in her own right. With a net worth of $40 million, The View actress has saved a ton of money in the bank that she no longer has credit card debts or loans. She also keeps on earning from the royalty stream from The Cosby Show since it ended and has never touched a single earning. Symone is also an owner of many real estate properties, including a 4,000 square-foot home in California.
74. Mary-Kate and Ashley Olsen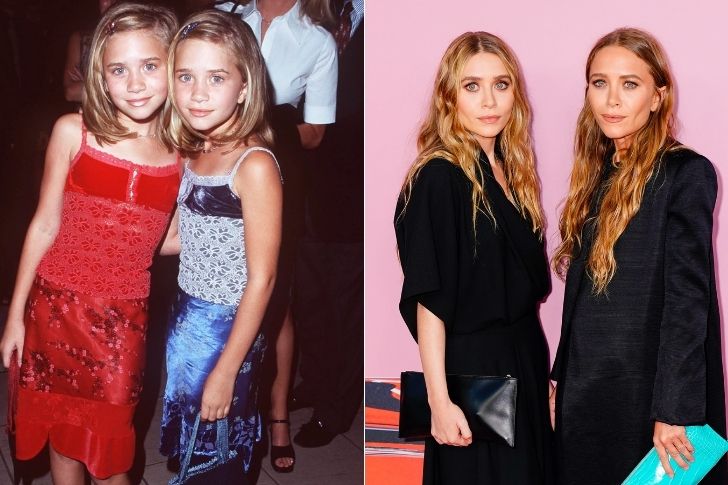 Who wouldn't know the famous Olsen twins Mary-Kate and Ashley? The sisters first gained international fame when they played in the movie Full House as Michelle Tanner. They then grabbed more movie roles in their teenage years, including When in Rome, New York Minute, and It Takes Two, creating a major international fan base. By the time they reached their 20s, the Olsen twins have built a business empire of their own, making multimillions from their brand endorsements and other businesses.
They reportedly have a combined net worth of $500 million, giving them the freedom to live without cash loans and debts to think of. Mary-Kate and Ashley went on to pursue a career in fashion design with The Row as their brand of female clothing. Aside from this, the twins allotted money for their own beauty line Mary-Kate and Ashley: Real Fashion for Real Girls. The former Full House leads also ventured into production, making movies, TV series, and documentaries.
75. Dakota Fanning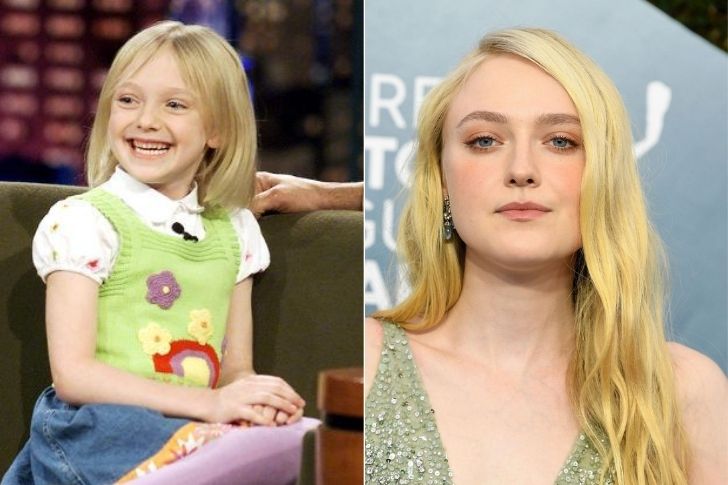 While we were playing with our dolls and toy trucks at the age of seven, Dakota Fanning was already making a name for herself in Hollywood. She has starred in some of our all-time favorite movies like Charlotte's Web, where we would remember her as Fern Arable. Fanning was also in I Am Sam, where she had the credit of playing Lucy Dawson. The talented youngster received a Screen Actors Guild Award nomination at age eight for her role in the film, and this made her the youngest nominee in SAG history.
With her incredible acting chops and undeniable charm, there is no wonder that the star is still sought out today. Recently, she was in the musical, romantic drama Viena and the Fantomes. Her fans would be thrilled to know that the star is to appear in two projects – the upcoming film The Nightingale and the TV series The First Lady.
76. Tom Felton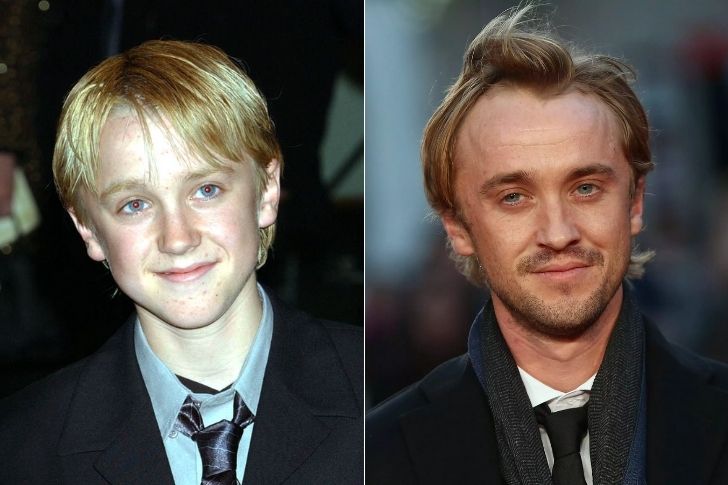 Who could ever forget Draco Malfoy? You either hate this villain or love this wizard – or both! The credit for the role goes to none other than Tom Felton. Aside from his famous role in the hit Harry Potter franchise, Felton has been in a myriad of other projects. He has been in films like Rise of the Planet of the Apes and the recently released The Forgotten Battle.
Even if you've only seen the star in the Harry Potter movies, I think you won't be able to deny the fact that he's one seriously good actor. It comes as no surprise that he is still often wanted and cast in projects today. If you're a fan of the star, then I have news for you. Currently, Felton is involved in not one, not two, not even three, but four upcoming movies! Happy watching!
77. Daniel Radcliffe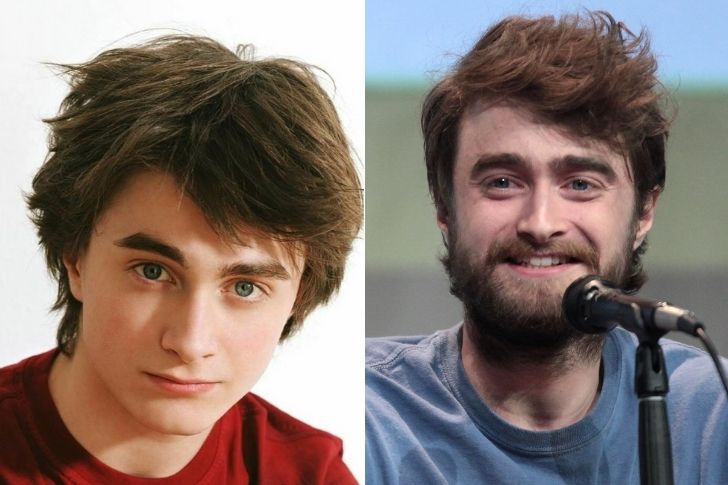 Of course, we can't talk about Draco Malfoy without mentioning his arch-nemesis, Harry Potter! The credit for the role goes to none other than Daniel Radcliffe. Radcliffe started his career at the age of ten, and with his famous role as Harry Potter, we've practically watched him grow from a kid to a teen to an adult. After the series ended, it is no surprise the actor was still cast in projects here and there.
He ventured into different genres such as horror, drama, and even romantic comedies. Radcliffe wasn't afraid to show the world that he was not just an amazing wizard. The actor even showed us his incredible rapping skills when he guested in The Tonight Show Starring Jimmy Fallon! If you want to see more of the actor, then you can check out his recent work Unbreakable Kimmy Schmidt: Kimmy vs. the Reverend!
78. Macaulay Culkin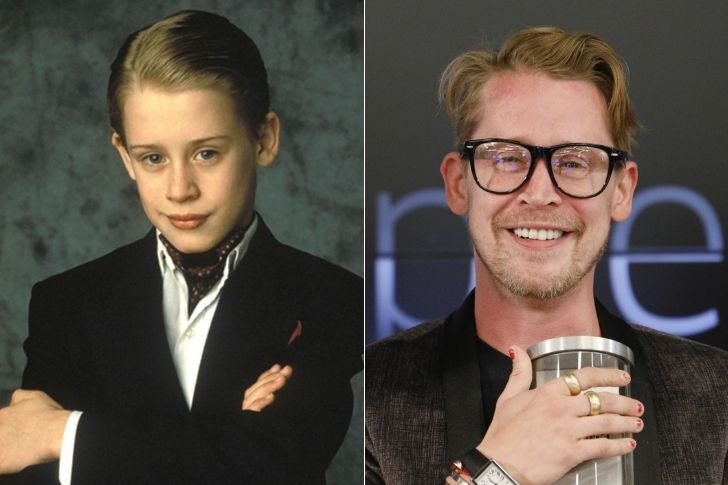 If we're talking about child stars, then we can't forget to include Macaulay Culkin, who is generally considered as one of the most successful child actors of the 1990s. E! has listed Culkin in its 50 Greatest Child Stars, while VH1 included his name in its 100 Greatest Kid-Stars list.
He is probably best remembered for his role in the Home Alone series as the cheeky Kevin McCallister. However, the star has been in other hit films like Richie Rich and Getting Even with Dad. The actor faced some problems in his adulthood which, to some degree, might be the reason that he wasn't in as many films as some would expect. However, it seems the ball is now rolling again for Culkin. Recently, it was announced that he just welcomed his first baby with another of our favorite childhood stars – Brenda Song!
79. Kiernan Shipka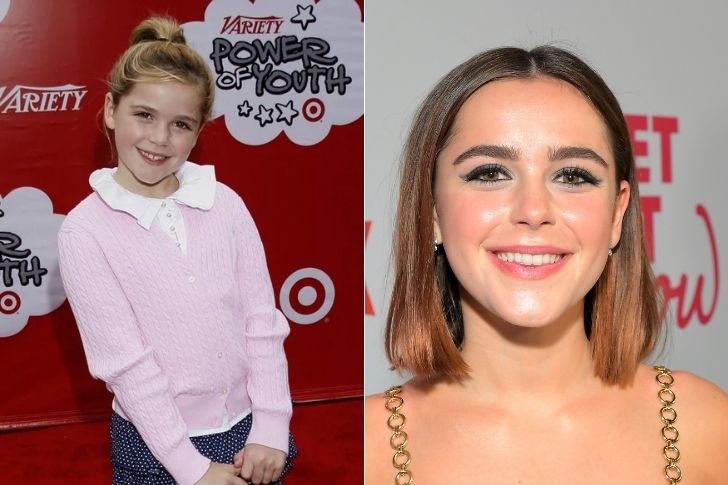 I don't remember what I did at five months old – crying or sleeping, probably – but Kiernan Shipka was already in Hollywood at that age. She was already in front of the cameras before she even knew how to say "acting"! However, the actress was best known for her role as Sally Draper in the drama series Mad Men. After the series, she went and continued her investments in the industry as an actress. She has been in films like The Blackcoat's Daughter, Let It Snow, and The Silence.
Recently, the star has put the spotlight back on her. She became part of the supernatural horror Chilling Adventures of Sabrina – a talked about Netflix series! Here, she played the starring role, Sabrina Spellman, also knowns as Sabrina Morningstar. Her role right now might have been different from her previous roles as a child, but her talent still shines through!
You've Reached The End